By Siobhan Macloingsigh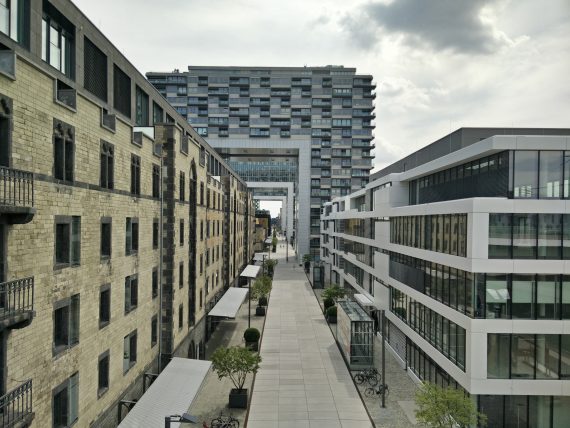 The start of a new academic year at the University of Limerick (UL) brought a flurry of excitement and anticipation to new and returning students, but also an air of fear and desperation for the large amount of students who had yet to find accommodation.
Despite the university providing the second highest amount of on-campus student housing in Ireland, UL students face the same dilemma as many other Irish third-level students who cannot find suitable accommodation near campus. "There's a housing crisis all over Ireland, but for UL students it is the worst. After viewing at least 12 houses, I am still unsuccessful. An absolute disgrace," commented UL student Sarah who is still looking for accommodation in week 2. The housing crisis has acutely affected international students, many of whom only receive acceptances in the summer by which time the majority of housing near campus is full. "There is accommodation on campus, but it is well known that if you don't request a room very early there will be nothing left. First year students who do not have experience with this sort of system or are from a country with a different type of system are shocked by amount of rejections," commented international student Rafael.
Despite this grim outlook, Irish Student Unions, TD's and independent organisations are working hard to alleviate the housing crisis. TD's are financially supporting the USI #homesforstudy campaign which encourages homeowners to rent out spare rooms to third-level students. Homeowners can earn up to €14 000 tax-free by renting out a spare room through the Rent-a-Room plan. UL has joined other universities by taking an active stance in encouraging homeowners in local areas to rent out rooms to students. Not what many students would call ideal, few would say they enjoy living with others either not in college or who may also be their landlord. But this I s the situation we're currently in where homeowners are being asked to help students because of poor planning by both the University and the County council and students are getting a raw deal missing out on the student experience UL so often boasts about and paying for . As a long-term solution, The National Student Accommodation Strategy has been launched in and aims to deliver an additional 21 000 beds in purpose built student accommodation by 2024.