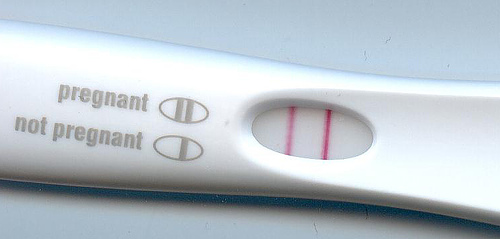 By Tomás Heneghan
A new Amnesty International/Red C poll released today reveals that support for expanding access to abortion in Ireland is viewed by 63 percent of people as a priority for the incoming government.
The poll, part of which was run in the final days of the general election campaign, found that the 87 percent of people in Ireland want access to abortion expanded.
The poll also revealed that 72 percent of people want abortion decriminalised in Ireland.
Executive Director of Amnesty International Ireland, Colm O'Gorman said the poll showed that the people of Ireland are ahead of the government on the issue of abortion.
He said: "This poll demonstrates yet again, that on the issue of abortion, Ireland's people are way ahead of their political leaders. Almost three-quarters of respondents (73%) believe the government should hold a referendum to allow people an opportunity to vote on whether or not to remove the Eighth Amendment.
Mr. O'Gorman also said that in most instances, the poll found "substantial support" for expanding access to abortion across all regions of Ireland, pointing to support for decriminalisation of abortion in Munster at 75 percent, despite the national average support of of 71 percent.
When 'don't knows' and those who were neutral were excluded from the results of the poll, the figure for those who want the issue to be one of the incoming government's priorities stands at 69 percent.
Furthermore, 80 percent of respondents believe that women's health must be the priority in any reform of Ireland's abortion law. This view was most strongly supported among farmers, at 90 percent, and people in the Connaught/Ulster region, at 85 percent.
A large majority (66%) of those polled also consider it "hypocritical" that the Constitution bans abortion in Ireland yet allows women to travel abroad for the procedure.
72 believe said they believed the fact that women must travel for abortions unfairly discriminates against those who cannot afford to or are unable to travel.
Through the poll Ireland's abortion laws were described as "cruel and inhumane" 55 percent, a figure which rose to 68 percent when the 'don't knows' and those who are neutral were excluded.
Mr. O Gorman explained: "Despite the dishonest efforts of many opposed to reform, the poll found that 80% of people are aware that women have a right to access abortion in certain circumstances under international human rights law. This is an increase of 10% on polling we ran in 2015
"The incoming government cannot ignore the fact that the vast majority of Irish people want women's human rights to be respected. It must prioritise the expansion of access to abortion in Ireland without delay."
He added: "This poll reveals that, far from this being a divisive issue as some suggest, people in Ireland are clear and solid in their support of increased access to abortion. There is an evidently broad consensus on the urgent need to reform Ireland's restrictive abortion laws.
"This is true across all demographics and regions. It is time for our newly elected legislators to recognise this reality, move beyond the myth of a divided society on this issue and legislate to respect rights of women and girls."
Public awareness and trust
Respondents to the poll were also asked whom they trust as a source of information when deciding their position on the issue of abortion, revealing the most trusted sources of information to be medical professionals (69%) and women who have had abortions (62%).
The least trusted on the issue were politicians (7%), media outlets (14%), anti-abortion groups (16%) and church leaders (16%).
A further 52 percent of respondents felt they did not know enough about the Eighth Amendment to the Irish Constitution to know how they would vote and expressed a desire for the media to give more information on it.
The poll also found a substantial lack of awareness in several areas, with only 14 percent of respondents being aware that having an abortion when the woman's life is not in danger is a criminal offence which carries a potential 14 year prison sentence.
Of the 5 percent of people who were opposed to abortion in all circumstances, 77 percent are not aware that this 14 year criminal penalty exists.
"Given the failure of successive Irish governments to implement meaningful reform of Ireland's abortion law, it is perhaps unsurprising then that our poll found that just 7% of respondents trust politicians to inform them on this issue," said Mr. O'Gorman.
"On a separate question as to whether we should trust women when they say they need an abortion regardless of the circumstances, 68% of respondents agreed we should. It is time for an Irish government to start trusting Irish women to make decisions about their reproductive lives," he added.
Managing Director of Red C Research and Marketing, Richard Colwell said: "The poll found that 87% of respondents are in favour of expanding access to abortion in Ireland. Of these, only 7% want expanded access limited to fatal foetal abnormalities.
"A very substantial 80% want access at least in cases where a woman's life or health is at risk or where the pregnancy is as a result of rape or incest, including 38% of these in favour of access as women choose.
"Only 5% of people are opposed to abortion in all circumstances. Interestingly, just 1% of respondents declined to answer or had no opinion suggesting that the Irish public has strong views on the issue."
Role of religion
Despite public perception, the poll found that a person's religion does not significantly impact on their views on abortion, with 82 percent of those who consider themselves religious agreeing that their religious views should not be imposed on others.
Only one in five people (20%) who consider themselves to be religious said they have "very conflicted" views on abortion because of their religion.
Furthermore, 13 percent of those opposed to abortion in all circumstances shared this view, with 28 percent of those who favour some expansion to abortion access agreeing that they hide it because of their perception of how people who share their religion would feel about them.