ULSU received over 30 nominations for Charity Week 2014. Many of these nominations came from within our student body, whereas others came from the charity organisations themselves. As Welfare Officer, I had to shortlist 12 charities for the final vote at a meeting of the Student Union Executive. When shortlisting, I strived for a mix of international, national and local charities that focused on a range of issues – education, healthcare, disabilities, housing; and that supported all people from children to the elderly. The four selected charities are highlighted below.
St. Gabriel's School & Centre
St. Gabriel's School & Centre for children with multiple disabilities is located in Dooradoyle. It is a non-profit organisation and registered charity (CHY 5548) dedicated to providing education and a range of essential health-related treatments and interventions to children and teenagers with multiple disabilities. Each child is treated on the basis of their own individual needs and receives high quality therapies to help them achieve their potential and to enjoy their life in a dignified and supportive manner.
As a non-profit organisation, St. Gabriel's faces a number of challenges to ensure financial survival and at the same time deliver services. Not being a National organisation the capacity to generate financial resources is limited to the support base within the Limerick region. St. Gabriel's arranges annual fundraising events including benefit nights, golf classics, etc. to generate support and goodwill.
Heart Children Ireland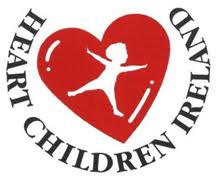 This organisation was set up in 1990 to help and support the families of children born with CHD. It is a completely voluntary group and so it depends on fundraising and donations from individuals and businesses. Over the years, Heart Children Ireland has purchased lifesaving equipment for the cardiac unit at Our Lady's Children's Hospital in Crumlin, as well as having purchased the first EMCO machine for the intensive care unit at this hospital. This machine saves approximately five young heart babies every week. On top of this, Heart Children Ireland has provided a dedicated clinic room for the Young Adult Congenital Unit at the Mater Hospital to facilitate teenagers transferring from Crumlin. This project costs roughly €50k and is still an ongoing project.
Order of Malta

The Charity operates out of Davis Street, Limerick, and is headed up by Tony O'Mara. It is a local charity, that of course has a national, and international presence, but on a day to day level, it helps build and develop relationships within the local community, and in the local area. Some of its main areas are:
Taking care of the first aid needs at local events e.g. horse riding, motor cross, and other sports events.
Building up a cadet force of youth, who are taught first aid and leadership skills, and can progress into the seniors.
The seniors can train up to become Emergency Medical Technicians who are allowed to administer drugs such as Entenox – a combination of oxygen and nitrogen, on scene to casualties.
A €1500 euro charity donation could fund a basic level ECG monitor for the Order of Malta. This would be the Limerick branch's first ever ECG monitor and something that is badly needed.
Acquired Brain Injury Ireland

Approximately 10,000 people in Ireland suffer from an acquired brain injury and specialised services are extremely limited. Acquired Brain Injury (ABI) Ireland is a non-profit, partially government funded organisation which caters for the needs of people who have an acquired brain injury. They offer an individualised service to members of the community across Limerick city and
county. They also have a residential service for clients who require 24 hour care. It was established in the year 2000, formerly known as the Peter Bradley Foundation. At the moment, ABI Ireland offers services such as; Psychology, Community Rehabilitation, Family support services/social work and assisted residential living.
Now, get fundraising!!
Catriona Ní Dhonnchú. Deputy President/Welfare Officer