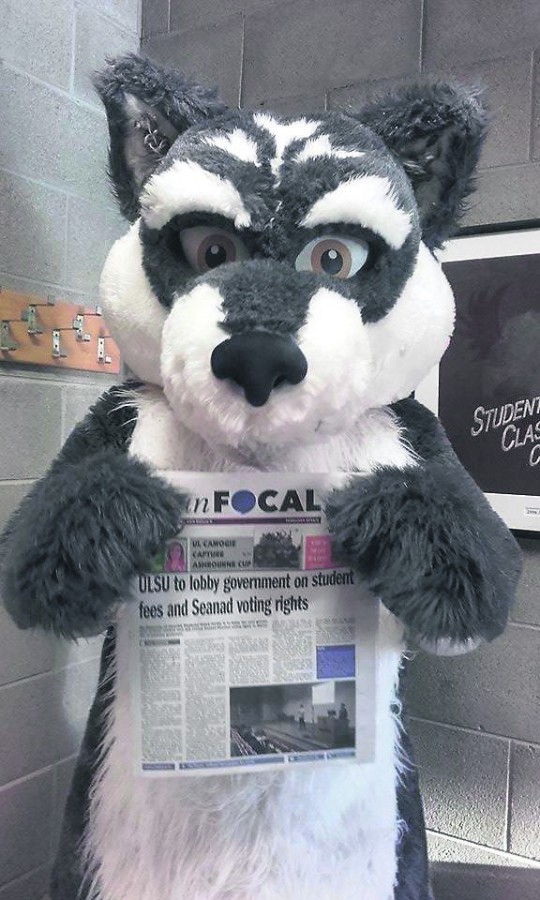 By Eilís Walsh
This editorial is being written on the second last day of Charity Week 2016. The last two days have been fairly hectic what with fitting in events, writing articles on them, taking photos and trying to have fun all at once. I think we've managed it. To those who did not attend a single event during Charity Week (why didn't you?), let me recap what mad things we've been up to.
On Sunday the 28th, we kicked off Charity Week with the county colours. I attended this with my friend Katie. Neither of us have a major interest in GAA or the genre of music being played in The Stables that night but we still soak in the atmosphere. We arrived at 10pm and left after about an hour, but my sources tell me the place was packed at about 11:30pm.
Monday afternoon was when we winced and laughed along with Tom our editor and Aidan one of the co-ops as they got their legs waxed in the name of charity. All I could hear was shrieks of laughter as people dyed their hair purple, a weird red colour and blue. I've never seen such strange haircuts being carried out in my life. Then in the evening we packed into The Stables to watch Kristian Nairn, an actor from Game of Throne play his set for a rapturous crowd with some support from great student DJs.
Tuesday night had students pack into Dolan's Warehouse to watch Mullingar band The Academic. These boys got the crowd going and I confess to myself to shaking my hair like a lion tossing their mane. Not very gracefully, but we can you do. Supports from The New Social and Daithí interacted with the crowd. I always admire how music brings people together.
Wednesday saw the headliner gig of the week with Professor Green gracing the stage in the Courtyard. Support from one the co-op students Daithí, and Chris Ward livened the crowd up. I will confess knowing only one of his songs, but I soaked in the hyped up atmosphere, the beats and my friends' infectious good moods enough to dance myself. I took myself out of my comfort zone when I went to Crush 87 but Charity week is a chance to change things up.
We've yet to find out how much money was raised, but I am fairly sure we did really well this year. People were still generous and made an effort to get involved, despite the early part of the week being particularly rainy. I donated about €15 euro myself, unfortunately I couldn't spend more. What I was most happy with was people's willingness to get involved and donate whatever they could, even if it was 20 cent.
All in all, Charity Week was an interesting experience for me. Experiencing it as someone involved with SU was completely different from just being a regular student. There were perks; such as our passes into events, meeting Kristian Nairn (Hodor) and getting inside gossip. If someone asked me to do it all again the next week, I'd do it in a heartbeat.