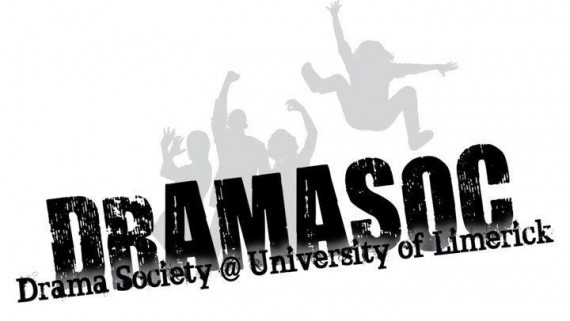 By Anna Parkes
As exams approach and the ominous pile of assignments grows ever more unsteady, the UL Drama Society continues to provide a haven of entertainment for its members. This week members took part in an energetic stage fighting workshop, led by the extremely talented Simon Thompson. Thompson has been touring the world for the last year with his renowned show, and we were honoured to have him as our guest.
The workshop started with warm up games to test our reactions and reflexes, and soon led to us mastering the acts of stage punches, kicks and hair pulling. A thoroughly enjoyable workshop, it was also exhausting, leaving members with both wide smiles and flushed cheeks.
To quote our own Muirenn Casey, "That's the most exercise I've done in about two months!" The tired limbs will pay off in the long run, as we have gained skills that will surely benefit us in our many productions to come.
Speaking of productions, a mixture of nerves and excitement are beginning to kick in as our major production of the semester draws ever closer. Extra rehearsals are under way as we polish up our performance of "The Affairs at Meddlar's Top." Sinead Morrissey is sitting in the director's chair for the first time, and is proving to be an excellent director – hopefully this is not the only performance she leads.
The cast is a diverse mix, from members gracing the stage for the first time as a UL wolf and part of our drama family, to seasoned members who always light up the stage when they perform.
The comedy combines the glamorous era of the 1920's with the hilarity of a murder-mystery spoof – perfect for an evening of entertainment and a deserved break from studying. The show will be held in the Jonathan Swift Theatre on Monday, Tuesday and Wednesday this week (Week 11) and we hope the audience will enjoy the show as much as we did preparing it.
It has proven to be a successful semester of drama so far, and we strive to keep up this standard as the year approaches its end. We also have a few fun and lighthearted workshops planned to round off the year in style – including our annual tradition of a charades tournament. World Cup finals cannot compare to the competitiveness of a Drama Society charades match. But will current charades champion Billy Verlinden retain his crown? Or will a new member swoop in and end his reign? It remains to be seen.
As always new members are welcome to our workshops – Wednesday evenings at seven in the venue that has become home – the Jonathan Swift Theatre. Hope to see you there!