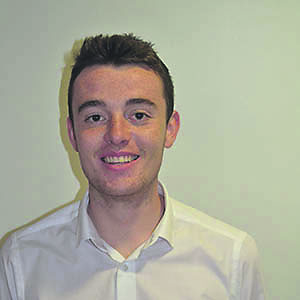 By Colin Clarke
Well lads, what's the craic. Welcome back and a happy new year to you all. There's an awful lot to get excited about this semester.
This year for the first time UL students will be participating in Jailbreak which is a competition for charity where students will have to get to an international location without using any money. They will have 36 hours to fundraise as they go and solve clues while travelling around Europe to find the location. It's all for charity and a great cause and I'm looking forward to participating.
Charity Week planning has already begun and I think it's going to be a week to remember. Last year we raised over €30,000 and we will be looking to top that this year. If any of you have ideas for events or fundraisers come and speak to me.
We are also in the senior planning stage of UL Fest which will be an entirely unique event the likes of which UL has never seen before. We are hoping to have a huge festival on the lawn outside of Plassey House on the Thursday of Week 12 with the goal of raising a significant amount of money for charity and having an event where the whole UL community can come together and have a night to remember. The vision is to have this event annually and cement it into the UL calendar for years to come where alumni can come back home and enjoy the nostalgia of their UL experiences while listening to some amazing music.
But one of the most important events that will come up this year is the referendum on a new student centre and sports facilities. For years now, the Students' Union building has been over-capacity and not fit for purpose. The building was built for a student body half the size it is now and there simply is just not enough room.
A new student centre would be a hub of campus life where students can come in and relax and have a place to call their own. It will be centrally located on campus and will satisfy the growing needs of the student population. It will tremendously enhance the student experience for years to come.
New and improved sports facilities will also be on the referendum which will see the reconstruction of Maguires pitches which will include all weather facilities. However, different to the North Campus these pitches will belong to UL students and UL students will benefit enormously. This will give clubs more training time but will also cater for your casual student who just wants to organise a game of soccer in the evenings but doesn't want to pay €70 euro to rent a slice of pitch for an hour.
The referendum will benefit each and every student either directly or indirectly. This is merely a needle of information but An Focal will be reporting on the referendum as the semester goes on.
I'll also be continuing my Pints with the President this semester. So if anyone has any questions or queries about anything relating to the union, problems they may have or just want to ask a question, come to Pints with the President and get a free pint.