By Ciara Maria Hayes
As a student, living cheap is often the best option, even while getting a grant. The majority of your income, no matter what it is, will most likely go towards food and rent.
Sometimes constantly cooking and preparing food can be too time-consuming and exhausting however, especially as the semester comes to a close.
If you do decide to go out to eat one particular evening, here are some places you may want to consider as not only are they fantastic, but they won't hurl a dent in your wallet.
1. Wok to Go
Wok to Go is a noodle bar in the upstairs area of Arthur's Quay, and for what you pay the food is incredible. While the menu is somewhat limited, all the options look equally appetizing, featuring multiple noodle and Asian street food dishes, as well as very reasonably priced meal boxes.
2. Chez le Fab
This charming café in Arthur's Quay park may not be ideal for a full meal, but it's much cheaper than large-chain coffee houses such as Costa and Starbucks and – in my opinion – a whole lot nicer. As well as serving a wide range of herbal teas and delicious snacks, the place is so originally decorated, covered in fantastic artwork. They also have great live music playing to top it all off and best of all, its dog friendly!
3. Four Seasons
Most of you have probably picked something up from here at some point as its well within walking distance of campus and surrounded by student accommodation areas, but I had to give it a spot on the list simply because their student deals have often proved lifesavers, weather after a night out or simply to grab a bite to eat between classes.
4. Wokking
As Chinese restaurants go, Wokking in the O'Connell street is very reasonably priced and not only that but the food is genuinely very good. They also have a great range of meals to choose from.
5. Donkey Ford's
Ford's is widely considered to be one of the best chippers in the country and it's not difficult whatsoever to see why. While the menu is limited, each available item is divine and you get a substantial amount of food for what you pay (which honestly isn't much!)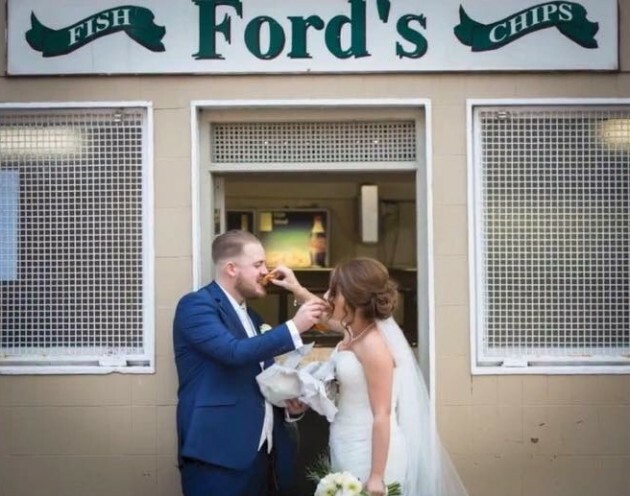 6. Bubble Café
Bubble Café is just across the road from Arthur's Quay and looks simply adorable! This café specialises in serving bubble tea as well as healthy vegetarian and vegan food options. If you're a meat-eater, do not be put off by these labels, as it's a nice and healthy change as well as being equally delicious.
7. Kyoto
Kyoto is probably the best Japanese restaurant in the city and relatively well-priced. It specializes in sushi and noodles, but there are many other options to choose from (I highly recommend the chicken gyoza bites).
8. House Pizza
House is a little more on the pricey side than Four Seasons but still highly affordable and equally good.
9. LANA
LANA has surged in popularity with students recently, and rightly so. While it might be on the pricey side of "budget-line", LANA is still pretty cheap (especially as Thai food restaurants go) and is definitely one of the nicest chain restaurants I've ever eaten at. The food is genuinely incredible. If one of your friends hasn't dragged you there by now, eat there!
10. The Paddocks Restaurant
How could we neglect from putting the Paddocks on this list? Located right here on campus, Paddocks has received a lot of praise from students for its decently priced food. Not only that, but the meals are filling and taste great. Plus, the location couldn't possibly get any more convenient! What more could you possibly ask for?