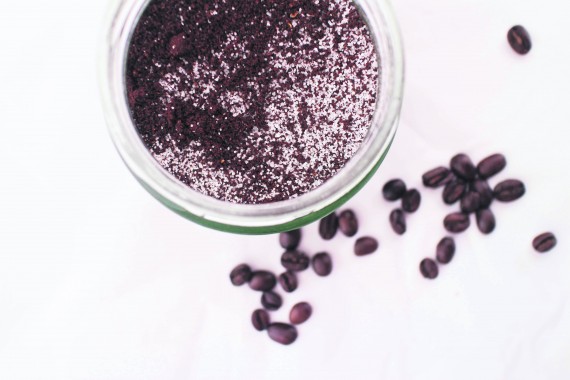 By Aisling O'Connor
What I love about this exfoliator is that it's completely natural so you're not adding any chemicals to your skin, plus my face feels amazing after using it – it's so soft and radiant!  Coconut oil moisturises and cleans the skin while coffee, acts as the exfoliator, and tightens and brightens the face, plus it leaves you with a nice glow. It's vegan, and there's only 3 ingredients so this is simple but effective.
Ingredients:
Coffee grounds
Coconut oil
Water
(Tip: Coconut oil can be pricey but KTC in Tesco is only €2.39)
The ratio of coffee to coconut oil is 2:3 and add small amounts of water as you mix until you get a paste like consistency. I put it in a small container and use a spoon to mash it all together. Coconut oil can be quite hard so while adding water helps break it down, lightly heat until soft if needed. When applying it, rub the mixture between your hands to soften and apply to an already wet face in circular motions. One thing I will say is the coconut oil doesn't rinse off easy so what I do is splash my face, dry a little, and use wet cotton wool to get the rest off.
And there you have it, a homemade exfoliator than smells amazing, and leaves your face feeling fresh without the funny ingredients.