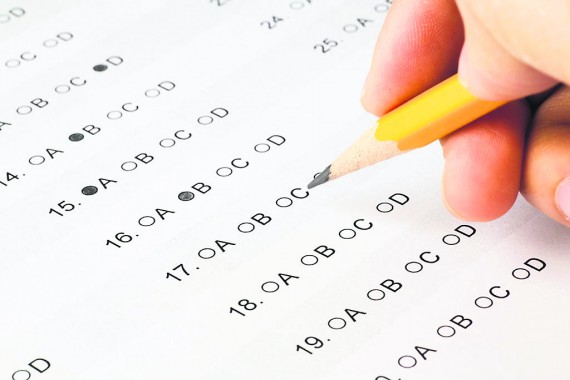 By Marian O'Donnell
So the Christmas exams are nearly upon us. For those second, third and fourth years you should be well used to the exam prep and study period by now – but some extra tips and tricks wouldn't go astray.
For our first years this is your first of many exams that you will be going through over the next four years. Don't consider it an obstacle but a milestone as to how far you have come already. With exams around the corner everyone needs good study habits so put away the Santa hats from Christmas Daze and pull out the paper and pens.
Timetable
Schedule your time so you are making the most out of it – try and stick to it but make sure to include some well-earned breaks.
Targets
Set yourself goals – sample questions, practice essays, past papers, whatever it might be. Have clear aims and get through them.
Food
While feeding the mind with knowledge it's important to also feed the body. Try healthy food too – not only is it better for you but it will also help your concentration.
Study area
This is so important at this time of year. Your house might be party central with others finishing exams before you or maybe you don't even have a desk in your room. Get a study space. The library is great and has extended opening hours in the run up to exams but there are also other computer labs such as the Venus labs in the main building or in the Kemmy. Just find a space that suits you and stick to a routine.
Noises
So some people have to study in absolute silence or maybe you like a bit of background music. Go with whatever suits you. Just make sure that you don't spend more time making that perfect study playlist than you do studying.
Where to begin?
Always start with the harder topics or subjects you don't like. The subjects that we enjoy and that are easier are always best kept towards the end so that we get through the more difficult material.
What's coming up?
Go to your lectures in Weeks 11 and 12 and look out for hints and tips from your lecturers. They should also tell you the format of the exam, weather its two essay questions or 100 multiple choice – make sure you know what you're facing into.
What to do on D-Day
So finally your exam is here. Make sure to relax and try not to forget what you have been studying for the past number of weeks (or what you crammed in last night!). Make sure you know the rules as to what you are not allowed to bring into the exam centre. Pack the extra pen as you will probably need it and make sure to have everything you need such as pencils, rubbers, calculators etc. Most importantly set your alarm and don't forget your ID Card!