By Aisling O'Connor
Disney Pixar's Coco was one of the most anticipated films so far this year. As it's from the creators of Finding Nemo and Toy Story there were high expectations for the movie.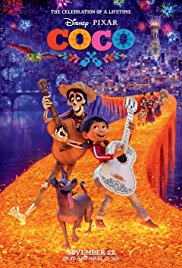 Coco follows the story of a pre-teen Miguel (Anthony Gonzalez) struggling to find his place in his strict anti-music shoe-making family. On Dia de Los Muertos, also known as Day of the Dead, Miguel runs away after a fight with his family about their ban on music.
He goes to the crypt of his hero, the late Mexican superstar Ernest do la Cruz (Benjamin Bratt) to borrow his guitar to audition for a Dia de Los Muertos show. This act somehow transports Miguel to the colourful Land of the Dead where he meets his ancestors.
After befriending the outcast, Hector (Gael Garcia Bernal), they set out to find de la Cruz to help Miguel get home so he can hang Hector's photo up to keep his memory alive and allow him to visit the living world on Dia de Los Muertos to see his daughter, Coco, before she forgets him.
The plot sounds morbid, especially when considering the fact that if Miguel does not get his ancestors blessing to return home before sunrise he will be trapped in the Land of the Dead forever.
For a story in which the central element is death and the deceased, there are no traces of fear of darkness which is typically associated with the subject. It is actually surprisingly uplifting and vivid.
The imagery is reminiscent of carnivals with sugar skulls, flower petals, and brightly colours spirit animals galore. Of course, a good dog as a loyal companion to the protagonist never goes amiss in a Disney Pixar film, and we end up loving Miguel's stray friend, Dante, almost as much as Up's Doug.
Disney Pixar films also tend to avoid musical numbers and save the songs for classic Disney films.
Until now, the only exception seemed to be "You Have a Friend in Me" from Toy Story but the change in the format was a welcome one, with telenovela hits such as Remember Me, and Un Poca Loca, all of which are sure to become Disney classics.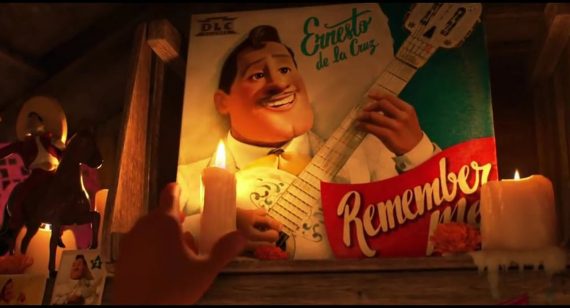 Furthermore, the plot wasn't one that you could immediately see through. Nothing ruins a movie more than almost immediately guessing what's going to happen but it was carefully crafted to prevent that and I was left surprised by certain revelations. The end was quite a bitter-sweet one and I found myself tearing up.
However, Coco provides important lessons for young viewers; family is the most important thing and even those who are gone as still with you.
Overall, I would highly recommend seeing Coco no matter how old you are. Once again, Disney Pixar has released yet another film that will touch the hearts of their fans.