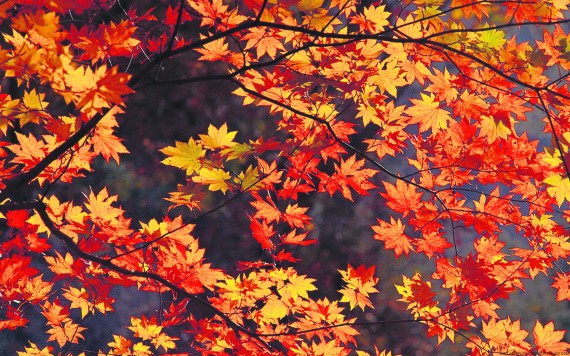 By Gearóid McCarthy
After all the initial uncertainty, I feel as if I have completely settled down at UL now. In fact, it is becoming difficult to remember my life before I started university. Sixth year is nothing but a distant memory at this stage. Recently enough I was asked about my Leaving Cert results and I admittedly struggled to recall what grades I received in some of my subjects. It is not that secondary school was difficult for me to leave behind, as I spent much of my time at school daydreaming of the day it was all over. Yet it is striking how quickly I have moved on from it.
In the past week or so, I have noticed myself developing routines. I have not quite memorised my timetable but I am mostly familiar with it. I know what time I start and finish each day, when I have longer breaks and when other weekly events – such as appointments and meetings for societies I have joined – take place. I try to use breaks for study time and for completing assignments and, as an applied languages student, I have been attempting to fit visits to the Language Learning Hub into my schedule, to varying success. I would like to think that I have been well organised so far at university, at least by my own (dreadful) standards.
I briefly mentioned societies in my last paragraph, but they surely warrant a much larger mention as they have played an instrumental role in my positive experience at UL. Of course, there must be a further notable mention for An Focal, as there is surely no better feeling than seeing my name over an article in print and having fellow students congratulate me or comment on my masterpieces. Joining the newspaper has been one of the better decisions I made since my journey at UL began.
Alongside academic routines, I have started to frequent certain places on campus. In particular, I have gained an affinity for the common room in the Students' Union building. Its relaxed, nerdish atmosphere proves perfect for me, and it would be totally without fault if it were not for the recent malfunctions with the jukebox. Also, people who give tips about student budgeting seem to shy away from one of the most fatal errors I have made; spending ridiculous amounts of money on the quiz game machine, which anyone on a budget as tight as mine should avoid at all costs.
As far as my modules go, I am enjoying all of them so far. During registration I took somewhat of a risk when I chose a rather intensive French Literature module. However, in spite of it being what some may have considered a dangerous choice, it has proven one of my preferred classes. I have not known my lecturers and tutors long enough to say whether or not I will continue to get on with them in the future, but signs thus far are exceedingly positive. The most accurate litmus test of how the semester will pan out is whether or not I dread any of my weekly lectures or tutorials, and up to now there are no such weekly nightmares. Insofar as I am concerned, this is proof that I have chosen the right course in the right university, and to say that puts me at incredible ease.
Being naturally very introverted, it is probably safe to say that I spend a significantly lower amount of time on socialising than the average UL student. In fact, I may or may not be heavily judging the rest of you for your excessive mingling and mixing. Nonetheless, even I fight a brutal, bloody battle with procrastination, a student's worst enemy disguised as a student's best friend. Hitherto this has not proven overly difficult, since the workload is not as cumbersome just yet. In my case I have tried to complete assignments as soon after they are assigned as possible, for otherwise I know that I will inevitably leave them aside until the very last minute.
You could be forgiven for thinking that very little changes for students who do not leave their hometown to go to university, and indeed it is true in many ways. Being from the city, I had somewhat of an edge over those who came here from further afield when it came to settling down. Nonetheless, there were challenges. I was nowhere near as familiar with the campus as I believed I was prior to studying at the university. I spend significant portions of my time in buildings I never knew even existed. That quickly diminishes when you spend the majority of your waking hours at UL, and the campus has become my secondary home. Perhaps it is even my primary home.