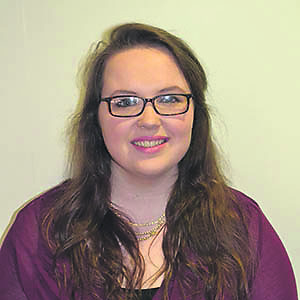 By Marian O'Donnell
Hi Guys! Marian Your Academic Officer here. Many people don't realise that it is part of my role to help with the student representation side of the SU. As VP Academic, it is my responsibility to work with Liz Gabbett, our Democracy and Development Manager, in order to maintain the Class Rep system and ensure that you get the most out of your Students' Union.
Student Representatives are the driving force behind all aspects of student life on campus. Whether they represent a class of 15, a department of 500 or a faculty of 3000 their input is important. Their voice provides a vital link between the student body, the Union and the University as a whole.
Student Representatives provide frontline feedback from the students and highlight any and all issues that arise. It is my role to represent students' views on both academic committees, which govern the education of the University and dealing with conflicts and problems that may emerge with lecturers. There is no problem too large or too small so if at any time you run into problems or have a brilliant idea call into the Students Union, our door is always open!
Anyone wondering how our Student Representation system works?
It's made up of Class Reps, Student Council and Exec.
What is a Class Rep?
Class Reps are an essential part of the Students' Union structure. They are our eyes and ears on the ground and work as a point of contact for the class, the lecturers, tutors and of course the Students' Union.
What is Student Council?
The Student Council is made up of 54 students who discuss and vote on Union policy. As representative of all UL students they direct Executive on what to do. Council meets every second Tuesday at 6pm in the Library boardroom.
Who makes up Student Council?
All members are UL students, 28 are elected Department Representatives for each of UL's academic departments, 15 are Interest Group Representatives with particular responsibility for specific student life and welfare areas. The 11 Executive members attend Council. Only the non-sabbatical members have a vote. The President, Welfare and Academic sabbatical officers do not have a vote.
What is the SU Executive?
The SU Executive are a working group of 11 students who are elected by you to help implement students' ideas, run Union campaigns, support student led activities and represent students' interests with the University at every level. The ULSU General Manager is also a member but does not have a vote.
Can I get involved?
If you want to get involved as a Class Rep, on Student Council or even as an Exec member there are still some vacancies – If you have any further questions about the work involved or positions available you can contact Liz Gabbett at Liz.gabbett@ul.ie or myself at suacademic@ul.ie.