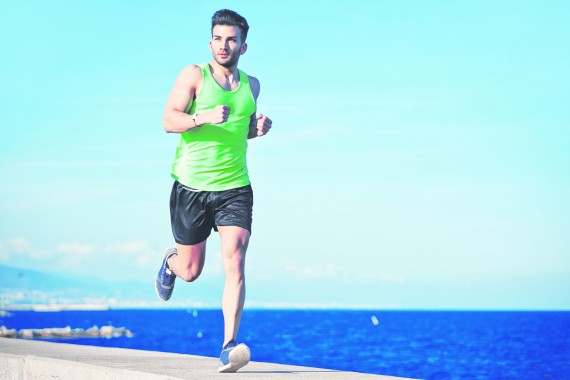 By Gavin Spillane
Kieran Elliot, a 21-year-old runner from Sligo, operates on a tight schedule every week with little to no time for anything outside training and college.
This is indicative of the sacrifices he has had to make over the years in order to be where he is. As many can imagine, winning 26 national medals and six international medals requires 100 percent commitment.
"There have been a lot of sacrifices made along the way," Kieran explained. "I worked in a Topaz garage for two and a half years but I had to make the decision between working and athletics and as you could guess, athletics won."
Amongst his other sacrifices are the nights out, which are standard practice for the typical University of Limerick student. Not for this student though, as he explains that the Irish team are put on a strict regime and any disruption to this regime can "make the body more susceptible to injuries. So you can't afford too many late nights."
As mentioned, Kieran's timetable doesn't offer much outside of college and training. A typical day for him will start in the UL Sports Arena with a vigorous gym session that can vary from squats and deadlifts to core exercises and plyometrics.
College hours are then wedged between the gym session and training on the outdoor track at 6 pm. Following training, he goes home to eat and makes sure he gets adequate nutrition and rest.
"I train six days a week, 16 hours in total and that's before you add in the college hours," he said, with a hint of a sigh.
It's all about striking the right balance between athletics and academics for the second year Business student as he looks to build an already impressive looking CV. He has had a lot of success over the last year alone, chief amongst these were the Irish u-23's record breaking time of 39.87 in the 4x100m relay and a 5th place finish in the 100m in Tallin, Estonia.
Fresh from two weeks in an intense warm weather training camp along Spain's Costa Del Sol, Kieran says he has big plans for the future and will continue to chase the marginal gains.
"I believe that what I have achieved is only the tip of the iceberg and I want to compete at the highest level. I am a very determined and hard working individual and I don't want to be held back from fulfilling my dreams."
As an international level sprinter, travelling abroad to race is a regular occurrence in order to keep driving the standards up and be recognised amongst the other athletes across the world. This can prove to be financially challenging but with a supportive family and sponsors Callan and Tansey at his side, he can "continue to pursue the ultimate dream and compete at the World Championship and The Olympics."
For now, all signs point to the European Championship in Amsterdam next year and Kieran has his sights set firmly on the 200m race.
Until then, there will be no slowing down for the Sligo native as he looks to race his way to the top.