By: Mike Finnerty
With another academic year winding down, we're on the way to the summer season.
There's no World Cup to distract everyone this year, so entertainment companies feel confident to actually release stuff again.
With Love Island set to dominate TV screens again this summer, the cinema will become a place of refuge from vapid attention seekers.
Here's our guide of what to keep an eye out for this summer.
(Honourable mentions go to Detective Pikachu, Ad Astra, Godzilla King Of Monsters and The Dead Don't Die)
High Life
Chances are this won't see a wide release in Ireland because we don't deserve nice things and Irish cinema distributors think that only Dublin audiences can handle high-brow sci-fi, but rest assured High Life will be the most unique movie you'll see all year.
If you haven't kept up with the career of Robert Pattinson post-Twilight you're missing out on one of the great actors of his generation – now working with the iconic Clare Denis.
High Life has been touted as "the thinking man's sci-fi" along the lines of Solaris or Children Of Men, and concerns a group of criminals on a ship that are told they are travelling to a black hole to find a new energy source…
But the scientists on board have other deviant plans in store for them.
Already polarizing critics and audiences alike, this is the kind of movie that the film industry doesn't make anymore – be sure to catch it if it's playing near you.
John Wick: Chapter 3 – Parabellum
After sitting out the 2018 Oscars because it would have been too obvious if John Wick 2 won in every category, Keanu is back in a final outing for his most iconic character since Neo.
The cliffhanger ending of Chapter Two will be addressed in this film, Halle Berry, Anjelica Huston, Asia Kate Dillion and Jason Mantzoukas have joined the cast, Keanu fights someone while on top of a horse, simply put, this will be the film of the summer.
Hyperbole and fanboyism aside, John Wick is living proof that if you give audiences an action movie with practical effects and real-life stunt people throwing themselves around, they'll turn out in droves.
Two fantastic films down, one hopefully great one to go.
Rocketman
After Bohemian Rhapsody defined all common sense and accidentally won 4 Oscars in spite of being as pleasant to watch as being subjected to Chinese Water Torture, all bets are off for this Elton John biopic.
Taron Egerton has been unlucky in the films he's been booked in recently (Kingsman 2 never existed, that was just a bad dream) but this might be his chance at becoming a superstar.
With the film already actively fighting for an R-rating, this will hopefully be the more accurate and faithful adaptation of one of rock music's most outlandish and larger-than-life personalities.

Yesterday
Danny Boyle was meant to direct the new James Bond, but walked over creative differences.
Instead, he got Richard Curtis to write what may well end up bigger than Bond.
A struggling musician is hit by a bus during a global blackout, but when he wakes up, he's the only person in the world who knows the music of The Beatles.
He becomes a wildly successful musician off the back of it, but doesn't feel great about the ethical implications of his new found fame.
If that sounds like the kind of movie that would make enough money to make a Marvel movie blush, you'd be right.
Add talent black holes Ed Sheeran and James Corden to the cast, and you have a crowd-pleaser of biblical proportions.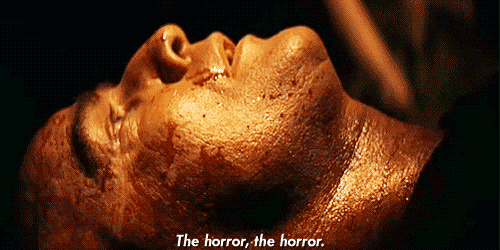 Every ten years or so a movie comes along with such a simple premise that markets itself, it becomes a juggernaut of a film.
Yesterday is shaping up to be a Forrest Gump or Mamma Mia sized hit – and there's nothing jaded cynics can do to stop it.
Midsommar
A year on from the Oscar-snubbed and cleverly marketed Hereditary, Ari Aster is back to confuse and scare the masses.
Movies with cults and weird religious stuff always sells well, add an idyllic landscape into the mix and you have the recipe for another unorthodox and strange horror movie.
Florence Pugh and Jack Reynor are two of the best up-and-coming talents working today, so them working with the wunderkind Aster should be a slam dunk.
Toy Story 4
Do we really need this after Toy Story 3 ended the trilogy so perfectly?
*Checks IMDB to see that Key and Peele, Keanu Reeves and Tony Hale have been added to the cast*
So Toy Story 4 will be the greatest film of all time, it promises to be yet another bleeding-edge technological marvel but will have a story that will devastate viewers of all ages.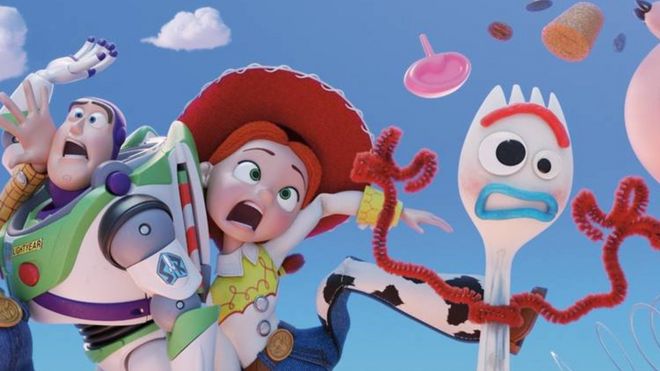 Once Upon A Time In Hollywood
Tarantino sends up late 60's pre-blockbuster Hollywood, Leo is in his first movie since The Revenant, the film will tackle the Manson Family murders, there's no way this movie will be bad.
Even if it's a misfire like the first half of The Hateful Eight, it certainly won't be boring.
Tarantino is one of the rare directors who's name on the poster sells a movie nowadays, with Christopher Nolan or David Fincher perhaps the only other directors who are just as big a pull for audiences as an A-list actor.
This year is 25 years since Pulp Fiction changed the cinema landscape forever, so it will be interesting to see if QT can pull it off again in 2019 in the face of hyper-tentpoles and the death of the mid-range movie.
The Lion King
I refuse to write too much about this movie, because it means I'll have put more effort into writing about this movie than the people making it did.
Like the Yesterday example, this movie will be a phenomenon that will demolish everything around it, and there's nothing subjective types can do to stop it.