Influencers get a bad rap. They are often blamed for everything from body image issues to society's obsession with buying things.
But not all influencers want to sell you something.
And, those who do want you to buy better, not more.
Here are seven influencers advocating for diversity, climate change, body image mental health and more.
1.Body Positive Panda
Megan Jayne Crabbe is a Body positivity advocate and author of Body Positive Power.
Anti-diet culture, Megan advocates for ditch
ing calorie counting and loving yourself no matter what.
Body positivity is an ethos that says all bodies are worthy of respect regardless of size, colour, shape, or ability.
Active primarily on Instagram, Megan can be also be found on Twitter and TikTok.
Find Megan @bodyposibanda
2.Jessica Kellegren-Fozard
Youtuber Jessica Kellegren-Fozard is a disability, chronic illness and LGBTQ+ advocate with a seriously cool sense of style.
Jessica battled many health problems including hearing loss and migraines and Ehlers-Danlos syndrome (EDS)
EDS is a chronic disease that weakens the connective tissue in the body.
On her YouTube channel, she talks about her diagnosis journey and battle with everyday symptoms.
Her content includes histories of LGBTQ+ rights and chronic illness explanations.
Jessica can be found primarily on Youtube and on Instagram, Twitter and Tik Tok @jessicaoutofthecloset.
http:/https://www.youtube.com/watch?v=fyGeX8gqx58
3.Hannah Witton
Hannah Witton is a Youtuber and sex & relationship educator.
She is the author of two books, 'Doing it' and 'The Hormone Diaries.'
Her content focuses on sex and relationship education but also awareness around ulcerative colitis.
Ulcerative colitis is an inflammatory bowel disease that causes sores to develop in the digestive tract.
Because of a severe flare-up, Hannah uses a colostomy bag.
She now raises awareness about the challenges of wearing a colostomy bag, especially on self-esteem.
Hannah Witton also hosts the 'Doing It' podcast about sex, relationships, and identity.
Hannah Witton can be found on her YouTube channel or on Instagram and Twitter @hannahwitton.
http:/https://www.youtube.com/watch?v=UVtlj_TG59o
Niall Breslin
Niall Breslin is the frontman of the Blizzards and mental health activist.
He is a co-founder and the creative director of a Lust for Life.
A Lust for Life is an organisation that aims to empower young people to control their mental health and reduce stigma.
Niall Breslin also hosts the Wake -Up Wind Down and Where is My Mind podcasts.
He is most active on Twitter where he can be found @nbrez.
Melanie Murphy
Melanie Murphy is an Irish YouTuber and vlogger.
She creates content around LGBTQ issues, eating disorders and self-esteem.
Currently, her content focuses on the joys and challenges of becoming a mother.
Melanie Murphy is active on most platforms but especially so on YouTube and Instagram.
You can follow her @melaniiemurphy on Instagram
http:/https://www.youtube.com/watch?v=jpUw8Ws3ebo
Hank Green
Hank Green is a Youtuber and science communicator on YouTube.
Co-Creator of Crash Course and SciShow, he aims to make science accessible to everyone.
Hank also co-founded three companies to help content creators make money.
Most notably is VidCon, which is one of the biggest YouTuber conventions in the world.
In 2019 Hank Green released his first science -fiction novel 'An Absolutely Remarkable Thing.'
Hank Green can be found on most platforms, but is most active on YouTube, Twitter Tiktok @hankgreen.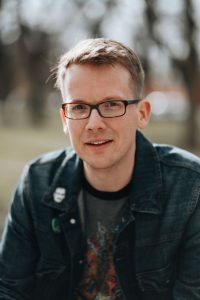 7. Earth by Helena
Helena is a climate and social justice activist active on Instagram.
She also writes an environmental column for BeKind magazine.
Helena has a master's degree in environmental change and policy, so she knows her stuff.
Her content is around environmental lifestyle change and explainers.
You can follow Helena on Instagram @earthbyhelena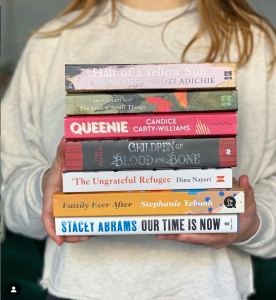 The term influencer usually illicit derision.
Mostly because we think of influencers as sales people.
Some influencers want to do good, and we need more of that for sure.