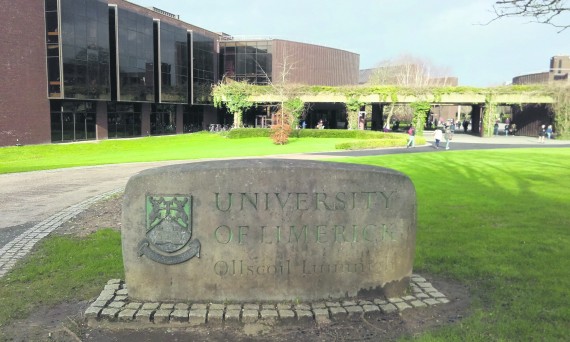 By Kayleigh Campbell
Over the last couple of years, the number of students seeking help for mental health issues at their places of study has been steadily increasing.
According to Dr Patrick Ryan, Head of Psychology at the University of Limerick, one in five young people in Ireland now have a recognizable psychological condition. Issues such as depression, substance abuse and sexual abuse are some of the common contributing factors leading to young people seeking help, with one in five boys and one in six girls having experienced a sexual abuse encounter which distressed them and two thirds of young people indulging in binge drinking on a regular basis.
This increase in demand has put pressure on third level institutes to step up in providing adequate resources. The University of Limerick is one of Ireland's most well-known third level institutes with over 13,000 students enrolled in the college at present. The main backbone of the mental health facilities here is the Student Counselling service, which sees around 1,000 visitors annually.
Mental Health is highly topical at the university at the moment following the election of Students' Union Welfare Officer for 2016/2017, Caolan O'Donnell. Caolan became somewhat of a social media sensation when his campaign video, documenting his own personal battle with mental illness and that of two of his fellow students went viral and was reported on by Joe.ie, independent.ie and Live95FM among others.
Caolan is planning some major changes in regards to mental health awareness and facilities at UL for the coming year. The main issue he wants to try and improve is student interaction and he aims to do this through implementing the three following initiatives at UL; Mental Health Mondays, Sports Talk and Niteline.
Mental Health Mondays will include sessions which will take place every Monday evening in the ULSU where students will get the opportunity to talk to other students about mental health. These sessions will serve as an opportunity to educate students about the different forms of mental illness such as anxiety, schizophrenia and bipolar disorder.
In conjunction with these, every Monday evening Caolan plans to implement a 'Healthy Body, Healthy Mind Run' of about two or three kilometers through the campus so students can make the connection between being physically healthy and mental health.
Sports Talk is an initiative that has been brought into schools already by Limerick Sport Partnership and one which Caolan hopes to bring to the University on a regular basis. The session involves an hour of physical activity followed by an hour of group work activities and speeches from guest speakers such as Donal Og Cusack. "It's main aim is to reinforce the power of having a strong base of mental fitness," said Caolan.
The final initiative Caolan plans to set up is Niteline. This is a free phone service which will run from 9pm to 2.30am by UL students for UL students who are struggling and need to talk to somebody. This anonymous voluntary service is already slowly spreading through Irish universities and Caolan will be "campaigning to set a base up in UL and train students in as soon as possible."
As well as the above initiatives, Caolan also plans to implement many other services to aid students such as running SafeTalk courses for students who may be feeling suicidal and many other mental health workshops.
The main backbone of UL's mental health facilities is its student counselling service. This service performs very well statistically seeing approximately 1,000 students utilizing it annually, which combined with the resources available is more than is seen at most other colleges pro rata.
This has increased steadily from 2010 when the figures stood at approximately 600. The male/female breakdown of those using the service has also improved immensely and now stands at an almost even ratio of 52:48 % (female: male). The service has seen a doubling of figures in the usage over the past 30 years. Back then, around 97 of the 2,800 students enrolled used the counselling service, as opposed to 1,000 of the 13,000 enrolled now. There has especially been a significant increase in the demand for services in the last six to eight years.
The counselling service itself is planning to expand in the coming academic year. At the moment the service runs on a two pronged approach of internal and external staffing. Head of Counselling, Declan Aherne, is the only full-time employee at the service at the moment as the rest of the staff are sessional staff but the plan for this year is to expand the internal staffing. It is hoped that this plus the hiring of a full time Deputy Head of Counselling for the coming year will ease the waiting list time for students significantly.
Students at UL are informed about the counselling service and mental health facilities on their orientation and through the First Seven Weeks initiative ran on campus for first years. There are also various leaflets for it on noticeboards around campus. However, Caolan feel that social media is the way forward in regards to raising awareness of the facilities available and cites Facebook as one of the best tools in his opinion to inform students. He intends to utilize social media channels in order to promote the mental health facilities at UL and raise mental health awareness among students.
Caolan's main aim of increased student interaction is one which will be welcomed by mental health organization ReachOut.com's Online Communications Manager Naoise Kavanagh. According to Naoise, isolation is one of the main reasons students seek mental help assistance. "I think that there needs to be a lot more done on campuses to facilitate people meeting people and making friends," said Naoise. "I think that's what we're hearing loud and clear from young people," she added.
Dr Patrick Ryan will also welcome the upcoming changes at the university. Dr Ryan wants to see facilities becoming more client and student friendly, and thinks student involvement has a key role to play in this. He hopes to see mental health facilities breaking away from the "clinical" side of things which Caolan also aims to achieve through his student based initiatives.