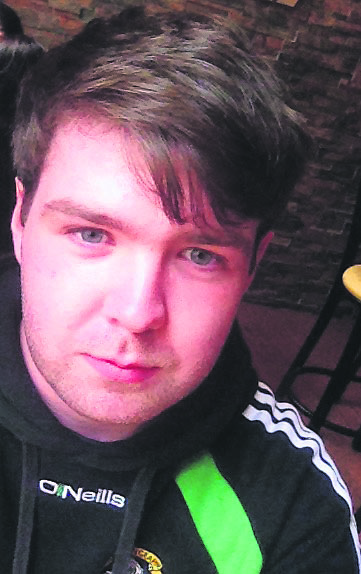 By Tomás Heneghan
At An Focal we're back and set to go again as the new semester kicks off. As promised, expect to see changes in the newspaper over the semester as it grows into a new beast, one with a broader swipe.
It's a big year too for not only An Focal, but also the country itself. The long-awaited 1916 Easter Rising centenary year has arrived, and although the newspaper will have ended it's print run for the academic year by the April anniversary, we're hoping to carry a number of articles on the Rising later this semester.
As a politics enthusiast, of course one of the big features of this new year will be the 2016 General Election – which, most are confident at this stage, will likely be held on February 26th. Many (if not the majority of) students are apathetic though to national politics.
The marriage referendum brought younger voters on board in a way no referendum campaign had managed to do before, however it doesn't appear this commitment to using the hard-earned right to vote will stick. It's unfortunate but there's some hope, at least up until polling day, that more younger people and students will turn out to vote than in previous elections – even that would be a slight boost.
As for what post-election Ireland will look like, that's anyone's guess at present. We can be reasonably certain Fine Gael will break through history though and return for a second consecutive term in government for the first time since the foundation of the state. A month out from the election we can also reasonably predict if the current government wishes to be returned to the benches of power, they'll need a prop-up party or group to stand with them.
But enough about that. Back to the new An Focal. The old classics of news, clubs & societies and sport return for the semester, however the old lifestyle section has been torn to pieces, in favour of a new layout, one which better reflects UL students' passions. There's an all-new politics section; interview exclusives; movie, tv show and book reviews; beauty/fashion section; health; satire; puzzles, cartoon and yik yak section; and to top it all off the Erasmus Diary series will return with more variety, alongside the Freshers Diary. We also have a new page called 'looking back' where we reprint a page from an older edition of An Focal and review it for you.
As a student newspaper An Focal has to be able to evolve and grow to better reflect student life at UL. This means that as well as all the changes mentioned above, the newspaper is always open to further change and in future editions will carry poetry and even a short story section. We will test-drive a range of sections, and while some may fall off during the time, we hope the ones that serve you, the students, best will be made stronger.
One of the biggest changes for the newspaper this semester is the addition of a new dedicated Deputy Editor, Eilís Walsh. Eilís is stepping into the co-op position for the semester, and in to the summer break, and will be here as a second pair of hands to help guide An Focal through an even more successful semester than the last.
This semester is big and while I can't say too much at present about all the exciting things planned by both An Focal and the SU, I can promise you'll want to stick around for the show. I was overjoyed with being asked to stay on for this semester as Editor for exactly that reason. This is an extraordinary semester coming and to be a part of that through An Focal is a honour.
Remember, we are always open to new ideas, new writers and new content. Just drop us an email at anfocal@ul.ie and make to keep up to date with An Focal on Facebook, Twitter and Instagram. And speaking of that, if you have a photo from UL's amazing campus that you'd like to share with the whole UL community, just tag @anfocalul on Instagram and await the next edition of the paper.
Have a great semester and enjoy your time here before the summer hits. And make sure you register for the supplementary register to vote if you haven't already. Your vote matters.
Twitter: @TomasJHeneghan