By Sarah Coleman
The University of Limerick has recently appointed a new writer in residence in the poet, writer, and teacher Martin Dyar. Martin is the fourth writer in residence that UL has had, following Donal Ryan who is now a full-time lecturer here in creative writing, Mary O'Malley, and Julian Gough.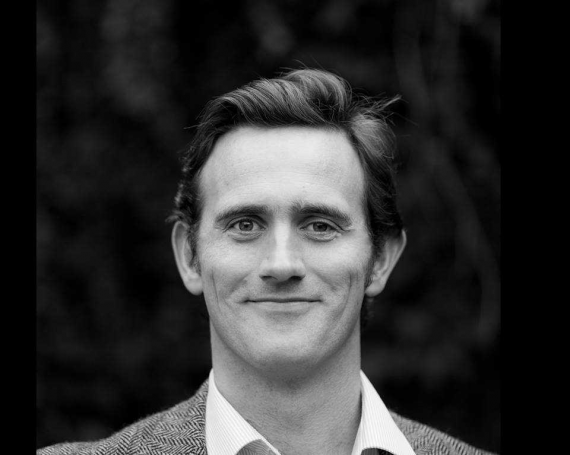 The role, through a partnership between the Arts Council and UL Creative Writing, led by the School of Culture and Communication, Professor Joseph O'Connor, and this year by Professor Sarah Moore was awarded to Martin Dyar just before Christmas and despite having only just arrived on campus, Martin has said that "having an office on this vibrant and beautiful campus, and being part of an internationally recognised creative writing program, with extraordinary and enthusiastic faculty, feels like a great start".
Although Martin writes both fiction and essays, he considers poetry to be his true focus. A lot of his work focuses on the West of Ireland, and poetry itself, but in a coded form. This includes looking for "the poetry of everyday experience and speech, and sometimes if it doesn't sound too abstract, for the poethood of humanity", he said.
He looks to playwright Conor McPherson and poet Paul Durcan for inspiration, recalling early experiences of seeing Durcan read his poetry publicly and his ability "to hold and entertain the audience, seeming to be merely telling stories, yet always with ancient swords and cudgels of lyricism at hand".
Martin will spend his time in residence writing poetry, fiction, and essays at UL, alongside his core teaching supervising postgraduate students in poetry, fiction, non-fiction and screenplay writing. He has already spoken to students at the Irish World Academy of Music and Dance about the relationship between poetry and song-writing, during a class with Seamus Fogarty, currently music resident here in UL. He will also be doing a public reading from his book of poems Maiden Names on February 7th in the Millstream Common room, along with the Frank McCourt Creative Writing Summer School that will take place before the Summer.
He is currently working on a book of poems and a novel and has recently completed a song cycle with the composer Ryan Molloy called Buaine Na Gaoithe, a suite for soprano, harp, and flute.
When asked about what challenges he anticipated during his time in residence Martin concluded that "the whole undertaking is a challenge". However, he feels just "by saying yes, by being here, and feeling the welcome, the balm of the campus community, there's already a sense of assured momentum".  He hopes that his year in UL will assist students in their development, and ultimately encourage them to remain committed to their talents.
He believes too many aspiring writers discount themselves, and the smallest bit of feedback is extremely impactful. He recalls when he was starting out and telling his father that he wanted to be a writer. He remembers his reply: 'Well, you have plenty of paper", and how important this was for him.
Overall, Martin Dyar hopes to keep a good routine throughout his year in UL. There's a wonderful fifty-meter pool here, he said. A river of dreams; it's like the Shannon in a blue kimono.