How can you put into words the icon that is Taylor Swift?
While we are all sitting around complaining about the pandemic and how hard it is to get work done, Taylor is recording two whole new albums and re-recording five of her old albums as well?! But why is that? Not only is she a creative genius, but she is also a fighter. TSwift has spent years fighting for the rights of artists to own their music.
The battle began in June 2019 when Scooter Braun's Ithaca Holdings acquired Big Machine Label Group along with Swift's catalogue. Braun had openly bullied Swift, attempting to derail her career through his clients (everyone remembers the infamous Kanye West conversation leak). Swift took to Tumblr after the acquisition claiming this was something Scott Borchetta, owner of Big Machine, was very aware of before selling on her masters to Braun.
Swift's team entered negotiations to buy her master, music videos, and album artwork back from Scooter, but it soon became extremely clear that this was the last thing on his agenda. Braun attempted to make Taylor sign a non-disclosure agreement which would stop her from speaking about Braun unless it was positive. He then refused to quote Swift's team a price for her masters.
On the heels of this disappointment, Taylor began to make plans to re-record her first five albums – her self-titled debut album 'Taylor Swift', 'Fearless', 'Speak Now', 'Red', and '1989'. In November 2020, two years after her 13-year contract with Big Machine ended, so did her re-record clause. She was now legally allowed to re-record her tracks.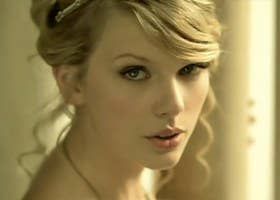 Then her team received a letter from the private equity firm Shamrock Holdings.
This letter informed her team that Shamrock Holdings had purchased 100% of Swift's music, videos, and album artwork. For a second time, her music had been sold without her knowledge or authorisation.
The letter detailed Shamrock's intention to reach out before the sale being hindered by Braun threatening the deal would not go through if they did so. As communication continued with Shamrock's team, Swift quickly learned of their policy which meant that Braun would still profit from her work.
On November 17th, 2020 Taylor posted a statement on Twitter, including a copy of the email sent from her to Shamrock Holdings. She explained that she was optimistic for a partnership with Shamrock but Braun's profiting from her work made this a "non-starter" for her.
Swift has already begun her re-recording process with 'fearless' set to release on April 9th. 'Love Story (Taylor's version)', one of Taylor's most well-known songs, was released on February 11th, starting the sure to be a magical process of hearing all of Swift's songs reimagined 15 years later.
But that's only the technical mumbo jumbo – the essence of this scandal is Taylor revealing how easy it is to be manipulated as a young artist.
Swift was a mere 15 years old when signing with Big Machine and Scott Borchetta, too young to yet know the ins and outs of the music industry. She was led into an arrangement where she would never own the music she was creating and releasing.
In her Tumblr post, she points out that Borchetta knew exactly what he was doing in selling her music to Braun. She explained; "Any time Scott Borchetta has heard the words 'Scooter Braun' escape my lips, it was when I was either crying or trying not to. He knew what he was doing; they both did. Controlling a woman who didn't want to be associated with them."
Swift has been repeatedly harassed and tortured in the public eye by male artists working under Scooter's label and upon selling her work.
Scott acknowledged this and chose to ignore it. It's a classic example of men in the music industry not caring about females' wellbeing and choosing to profit from their abuse instead of helping them. This clear disregard of the abuse and bullying Swift has been subject to by Braun and his cohorts are barely even a minor example of the sexism woman in the music industry are subject to on the daily.
Once you begin to even slightly look into this area, case after case start popping up – it's absolutely undeniable. At the moment, social media seems to have been taken over by the #freebritney movement, especially since the Framing Britney Spears documentary aired.
Mainstream media and the godforsaken ''gossip blogs" form an attachment to a young female celebrity and the next thing the world is discussing who they're in bed with – if you haven't noticed, this doesn't tend to happen to male artists as frequently.
This is something Spears and Swift have in common.
Both rising to stardom at a young age they have been demonised by mainstream media and made into the "bad guy". The similarities between Britney's Diane Sawyer interview in 2003 and Taylor Swift's Ellen interview in 2012 are palpable. Both young women were slut-shamed, having their sex/love life called out on international television by another woman, shockingly.
Imagine sitting in front of an audience on Ellen, one of the most widely watched talk shows on the planet and being quizzed about your love life. It was embarrassing to watch to be completely honest.
The onus was put completely on these young women for their private life being aired publicly. Obviously, Britney's media war has gone on for much longer than Swift's and has created horrific consequences, but you cannot deny the similarity of the origins of Britney's situation.
No doubt this is the case for so many more women in the music industry, or in the public eye in general. No man is held to the same standard as these countless women. So, next time you're watching an interview stop and think – Would they be asking these questions to a man? Would I be judging their sex life or number of partners if they were male? And maybe take a minute to see how your answers to those questions sit with you.