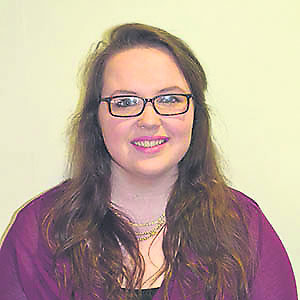 By Marian O'Donnell
So it's been a long semester for both you the students and us in the SU. I'm sure a lot of ye wonder what it is your sabbatical officers get up to during the day – Is it all just sitting around drinking tea and colouring? I'm afraid not.
It's been one hell of a busy semester for us. This semester I have been particularly busy advocating for students on a number of different committees such as Academic Council, the Academic Program Review Committee, the Academic Regulations Committee and the Faculty Board Meetings. It's important that student's voices are heard on all these committees.
I have also been very busy in advising students on an individual basis, weather you're thinking of transferring course, changing module, you're looking for extra help or you just want to pop in for a quick chant, my door is always open.
The projects that I have been working on this year have been across a wide range of areas. Firstly I was looking at fourth year teaching practice accommodation issues and we did a sample survey of some of last year's fourth years. We are now looking at ways to make the period before and after students go on school placement as student friendly as possible.
I also worked a lot on getting our grinds register on the SU website up and running. Our website now has a detailed list of tutors in a range of different subjects that are there if you need extra help. I have also been working on developing a proposal for student choice awards. What is proposed is a series of awards to celebrate students who go above and beyond during their time in UL.
These awards will hopefully celebrate UL students' achievements across a wide array of areas such as student representation, charity fundraising, overcoming adversity and personal achievement. The event and awards ceremony will highlight all the fantastic triumphs and successes that our students achieve while they are studying in UL. This proposal is currently working its way through Student Council and will hopefully be up and running next semester.
I have also been working in conjunction with the UL Experience group, made up of members of Student Council to develop a co-op survey. This survey will hopefully shed some light on students experiences of the co-op programme and will enable us to bring forward some realistic changes to the co-op office next semester.
Finally I am working on the idea of an FYP contract. This proposal is a cross-departmental contract between a student and their supervisor before they start their FYP. While this is currently in its infancy, its aim is to ensure that students and staff have a set of guidelines of what is expected of them over the course of the FYP.
Another part of my job is looking after the class reps with Liz, our Democracy and Development Manager. This year we have had a fantastic recruitment of class reps with well over 250 students volunteering to represent their class. We also had two really successful training days – one in September when we highlighted the role of the class rep and showcased our new and updated Student Representation handbooks and the second one at the end of October when we had a fantastic guest speaker in Adam Harris. Adam gave us a really interesting and engaging talk on autism awareness and on the role we can play in ensuring that everyone in college feels included and respected.
That's all from me! Next year promises to be even more jam-packed and if you have any suggestions, brilliant ideas or small things you would just like to see done don't hesitate to get in contact with me on suacademic@ul.ie