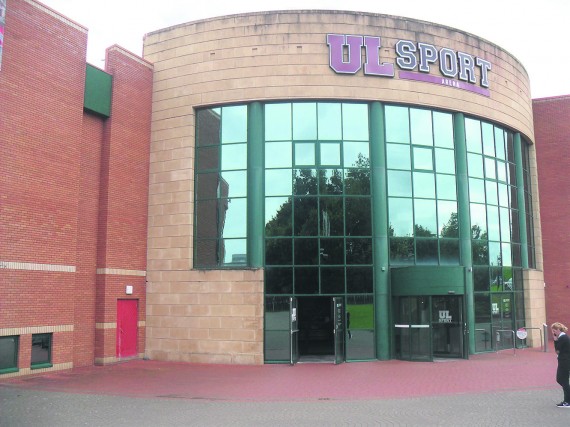 By Seamus Toomey
The Arena Extension is underway and looks set to be done in its entirety by this time next year, barring any delays, An Focal has been told by Director of Sport in UL, David Mahedy.
What does this mean for UL? Well, it's good news for our clubs and societies particularly our water-based clubs. With an additional pool there'll be less fighting between our Kayak, Surf and Swim clubs for pool time and perhaps they may even be able to use the separate pools at the same time.
With this being said, the Arena are still playing with the timetable and what they will be able to do with it in the near future.
Director of Sport in UL, David Mahedy explained: "There will be hours available to the various clubs because we can split it up and we can still have swimming going on so you're not canceling stuff and it might be that it's back in the main pool but we'll be able to juggle the timetable a lot better and you'll have earlier times."
Along with this the general public who use the Arena will be able to avail of more space once Munster Rugby moves out. The National Strength and Conditioning Centre, or Elite Gym as it's known to most, is going to be available for use by the general public likely to help combat the problem of the often overcrowded Health and Performance area. This can't happen until Munster Rugby leaves the facility though.
There is good news however (and bad), Munster's new facility will be finished in July of 2016 meaning they should have flown the coop by July or August. The bad news is sort of bittersweet good news – the upstairs is going to be renovated meaning it'll be revamped for the public, the bitter part being that this means it will be out of access for an undefined period of time. If all goes to plan there is a good chance that it will become available within the first semester.
"What is going to happen is that we will be able to reconfigure the second floor here. As Munster move out it means that the whole second floor will become available to be used. Now we can't start that until Munster move out, so that can only start in, say, August next year," said Mr. Mahedy.
What exactly they're going to do with the second floor is still unsure, they haven't fully decided as there's a lot of possibilities. Mr. Mahedy uses boxing as an example of one of the possibilities seeing as there's a large club in the University, or splitting the space between that and a spinning studio which would take up very little space.
"We're toying with ideas but it's kind of a knock-on effect of Munster moving out of that space becomes available," Mr. Mahedy explained.
Speaking to An Focal, he also defended the decision to continue building the extension regardless of not having the student levies helping (narrowly missing getting student levies with a 63% Yes under a supermajority vote).
Instead of discarding the work they had already done, the Arena decided to continue on to get the university these facilities and so far that has been off the back of their own commercial activities.
This is likely part of the reason that membership fees for both the 4 month and 8 month term for UL students have gone up in the past year.
"We're funding this ourselves so we have to generate enough money because we didn't get the agreement with the students to come in on that, but we felt that this was needed rather than stopping the whole thing.
"You see this project included the climbing wall, included the handball, included the pool.  There was no point in stopping for two or three years which would have been ridiculous, especially when we had gone through all the drawings and done a certain amount."
Mr. Mahedy added: "The arena and our existing business will pay for this itself – there's nothing coming, there's no grants but what we're hoping is that maybe the students will come on board with the other facilities and it'll balance out.
"Otherwise we would have stopped and we'd have got nothing, which would have been a waste and waiting two or three years and then going again and the whole thing changes and the price goes up – now we got it probably not at a good time but at a better time than now because the prices would keep going up."
Mr. Mahedy also put rumours to rest that the Arena is hoping to host the Olympics.
"The second pool was needed for it being full at times. Now I know where that Olympics rumour would come from that you needed a warm up pool but we don't have enough spectator accommodation anyway – there's only 500 spectator accommodation there, that's not changing – so no would be the answer to that but it does mean we can take other events and still have a body of water. Like last weekend, for example, we had a gala on and nobody else could use the place."