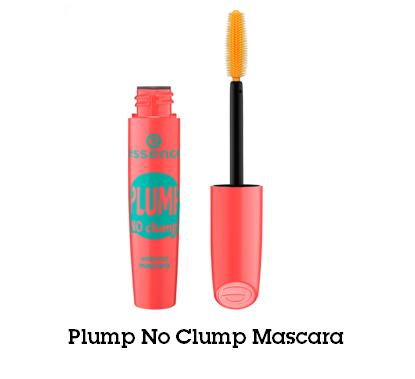 By Tanya Crotty
1. NYX Cosmetics
NYX is one of those brands that's rising in popularity and you virtually see it in every chemist you step foot in. It's available from various different make-up counters in Limerick city including Shaw's Chemist in the Crescent shopping centre. But what makes it an attractive brand for us students? First of all, NYX offers the best quality of cosmetics from their matte lipstick collection to their selection of eye shadow palettes. The beauty world is raving about their products because of their ultramodern and stylish packaging, fused with a versatile selection of highly pigmented colours. NYX are also renowned for their ever so kind price tag which is exactly what us students require.
Let's face it, struggling in terms of finance is just a natural part of student life! So, it's great to find an affordable make-up brand which offers great value products. Their lipsticks range in price from €5 to €9 and their eye shadow palettes are generally no more than €15, while they offer amazing contour and highlighting kits from just €13. How amazing is that? They also offer inexpensive products including primers, foundations, setting sprays, lip liners, eyebrow kits, blushers, bronzers and concealers. So, it's safe to say you could fill you make-up with lots of gorgeous products for very cheap.
Recommended products for Spring Season: High Definition Photo Concealer Wand, Born to Glow Liquid Illuminator, Slim Lip Pencil in shade "Edge Pink" and Liquid Suede Cream Lipstick in shade "Tea and Cookies".
2.Essence Cosmetics 
Essence is a popular European make-up brand which has recently teamed up with Penneys stores throughout the nation. While it may seem like your usual drugstore brand at first glance, don't be fooled! With super cute packaging, jaw dropping colours and a friendly price tag, Essence is every students' make-up dream come true!
They offer a range of versatile products including mascaras, eyeliners, nail polishes, false eyelashes, eye shadow primers and lots more. The products are readily available for students because they are lowly priced. For example, their lip liners are only €1.29 and you can pick up a 100 ml bottle of foundation for less than €3.99.  Combined, the quality of their products and their outstanding price tag makes them suitable for students to purchase.
Recommended products for Spring Season 2016: Waterproof Gel Liner, Silky Touch Blush shade in "20 Babydoll",    Plump No Clump Mascara and 3D Eye shadows in shade "Irresistible Vanilla Latte".
3. Rimmel London
Everybody has heard of this brand and it is especially popular in the media right now with their London Look Ireland competition. Rimmel is a very accessible brand for us students because not only is it cheap and cheerful, but they offer amazing promotions all the time. Rimmel constantly have offers and promotions including buy one get one free and 3 for the price of 2.
If you avail of their promotions you end up saving some serious cash! So, being a student and having a make-up addiction is made easy with Rimmel London. In general though, their products are the best of quality and quite affordable. In some respects they are comparable to other brands including Mac, Estée Lauder and Urban Decay except they are a fraction of the price! Rimmel have lots of great products from compact powders to foundations to contour kits. If you were to buy a 100 ml bottle of liquid foundation you would be expected to pay less than €10.99, isn't that just great?
Recommended products for Spring Season 2016: Wonder'full Wake Me Up mascara, Fix and Protect Primer, The Only 1 lipstick in shade "Peachy-Beachy" and 25 Hour foundation