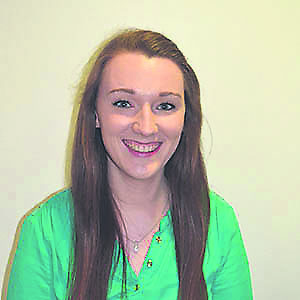 By Ciara Corcoran
It's been a really busy two weeks and it's been great to meet so many of you since Week 1 started!
There's been lots happening and lots of projects coming together that I've been working on for the past few months. I've been working closely with Mary I SU and LIT SU on the 'Walk and Talk' project. This is a 5km walk in the city which aims to bring together all the students of Limerick, regardless of which college they go to, to promote the importance of talking and looking after your mental health. The walk will raise funds for Pieta House and will be like a student version of the Darkness Into Light for those of you who can't make it due to exams.
I've also been working on the E-PUB project in conjunction with the Mid West Regional Drug and Alcohol Task Forum. This will be an online measure of alcohol use for students measuring behaviours/habits. It will then give you information on how your drinking compares to the national average, how it is affecting your health and performance and how best to continue with your drinking behaviour. You can then take this information on board and check your habits later and see how your behaviours have changed. Watch this space!
Another exciting project I've been working on with Vinny, a Samaritans volunteer and mature student Representative on Council, is getting a one-to-one listening service on campus. We're delighted to let you know that this will be happening in the SU from 6-8pm on Thursdays.
The Aldi bus is back up and running this semester and we've had a great turn out so far. You can sign up using the link posted on our Facebook every Sunday evening.  The bus will now be stopping in Groody/Troy also. If you've any queries you can email aldibusul@gmail.com
Welfare team is going strong with a great campaign running this week in the form of 'Ask First' week. This is aimed at creating awareness around Consent & Domestic Violence. Look out around campus for events that are happening. If you'd like to join the Welfare Team come down to the SU Den at 6pm every Wednesday- it's free!
The Wolf wristbands are available again, get yours from SU Reception, lots of Clubs and Socs and the Welfare Office. The money raised from these will go towards Suicide Intervention training in Week 10.
The Student Assistance Fund has reopened this semester. This is an online application and closes March 25th. You can Google 'Student Assistance Fund UL' or email suwelfare@ul.ie for the link.
As usual, look out on Facebook for updates on what's happening in the Union.
Look after yourselves.