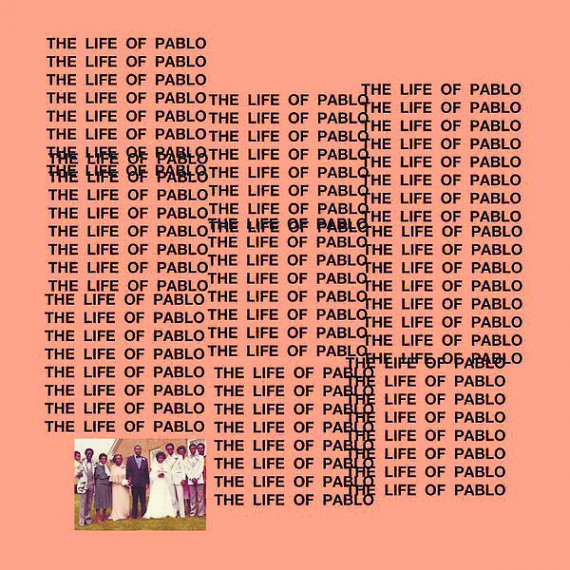 By Graham Sturdy
After months of hype, excitement, rumours, delays, title changes and general confusion, Kanye West's seventh studio album was finally released last month. The follow up to his polarizing 2013 album, comes 'The Life of Pablo'.
While his fans may have been exasperated at the gruelling amount of time they had to wait for the album, they have now been rewarded with one of Kanye's best albums to date. The title of the album references three iconic men by the name of Pablo; Pablo Picasso, representing creativity, Paul (Pablo) the Apostle, representing religion, and Pablo Escobar, representing opulence. But more than anything, The Life of Pablo is a Kanye West album.
There's no reinvention taking place here, like the introspective, apologetic Kanye we saw on his 2010 album, 'My Beautiful Dark Twisted Fantasy'. Or the aggressive, egotistic Kanye we saw on 2013's 'Yeezus'. Instead, we get an album that portrays the Kanye some have come to know and love – the cocky, humorous and driven Chicago South-Sider who has no problem rapping about a range of topics. Kanye drops between topics such as God, Artistry, Drugs, Family, Friendship, Fame and of course, Taylor Swift.
However, the transitions aren't always very smooth and the album plays differently to any record he has made before. While many of his albums before have had consistent motifs, The Life of Pablo plays like a Greatest Hits record, songs with entirely different moods and styles following each other on the album. Kanye gets away with this as every song on the album truly holds its own. Yes, the album has no real cohesion in terms of a mood or meaning.
However, Kanye's production roots have put him in position to cultivate different sounds and talents and implement the best sounds into an album. Without letting up the album jumps between Rap, Pop, House, Trap, Soul, Gospel and even Reggae. From the ethereal 'Ultra Light Beams', the Violent Screech of 'Feedback', the Classic house beat of 'Fade', or the sparse Piano arrangement that is 'FML', The Life of Pablo is a musical journey, albeit sometimes a bumpy one. Famous, a song known for it's controversial lyrics regarding Taylor Swift opens with Rihanna singing the hook and Kanye doing a bit of rapping before sliding into Sister Nancy's 1982 Reggae Classic 'Bam Bam'.
Of course Kanye doesn't entirely forget that Hip-Hop is Hip-Hop and truly delivers some word class rap songs. The Andre 3000 assisted '30 Hours' and the lyrically profound 'Real Friends' are both excellent offerings, and the Kendrick Lamar assisted 'No More Parties in LA' is a rap master class from arguably two of the best rappers alive today. To understand 'The Life of Pablo', hell, to understand Kanye West is no easy task this time around.
Shrouded in imagery, reflections and double meanings 'The Life of Pablo' asks a lot of the listener, and does require a certain appreciation for Kanye's brand of egotism. If you're ready for a challenging listen give 'The Life of Pablo' a try. Just hurry, because apparently the new album drops this summer.