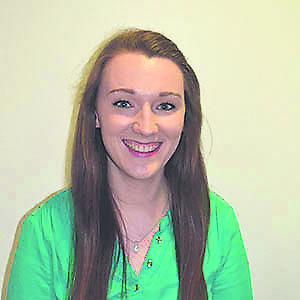 By Ciara Corcoran
Hi everyone!
I have to start by saying thank you all so much for all your donations during Charity Week -you were all fantastic! It's been a crazy few months planning this and you've all made it a huge success. A big shout out to all the volunteers who stood in wind, rain and sunshine to help us out, we couldn't have done it without you. Also to Keith who organised a savage line-up this year.
All four charities were extremely impressed with your generosity and enthusiasm and will certainly put all your funds to great use. The Raft Race and FIFA tournament are happening in Week 9 so make sure to take part to raise even more money. The winners of the Raft Race will win a weekend trip to a European destination (T&Cs apply!).
The Sex Confessionals were on campus in Week 5, which was brilliant. CoCoTV were so impressed with all your knowledge of STIs and contraception and said you were all way more craic than DCU and GMIT.
Love your Body Week went really well in Week 4. We met a lot of you who had really positive things to say about your bodies. Keep an eye out on Facebook for your photos!
In other news, childcare bursaries closed in Week 4 so I've been assessing them and will be letting everyone know the decisions in the next week. Student Assistant Fund applications remain open until March 25th so be sure to apply.
The 'Walk and Talk' mental health walk with Mary I and LIT will be happening in Week 10. The 'Pay it Forward Festival of Kindness' is happening From March 12th to 17th in town and across campus. If someone does something nice for you make sure to spread the kindness as far as you can.
The Medical centre is also currently looking for a new director which we have been able to have input on. The Tender Document has been released and we hope to have some responses in the coming weeks.
Week 8 is Road Safety Week and the Crash Car Simulator will be on campus on Tuesday and there will be lots more activities across campus during the week.
Best of luck to everyone running in the elections in week 7!