In this article, An Focal takes a look at what teams were the most and least impressive in this year's National Football League.
The Allianz National Football League season is nearing its climax, with only the division finals left to be decided. Teams have been relegated, had their hopes dashed for promotion, or just been uninspiring. However, every squad has had its moments.
Today, we take a look at some of those teams that caught the nation's eye, for better or worse, across all four divisions.
Coolest
Division 1: Mayo
Mayo have forever been a side that everyone knew had quality but one that could never get over the line at the end of each season. One league title in 2019 is all this golden era of football has to show for the Green and Red. However, they look like they finally take that step this year under Kevin McStay.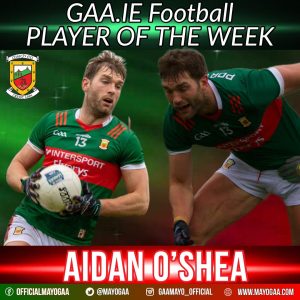 Perhaps it's a false dawn, but the 2023 Mayo setup looks like the most dangerous and well-balanced in the country. Aidan O'Shea continues to age like a fine wine, moving further back the field and still putting in top performances. The highest points (and goals) scored in the division shows their quality, although they conceded 21 more points than fellow finalists Galway – it's clear that some defensive restructuring may be needed. With a league final set to be played and glittering performances to get there though, it's been a great campaign for Mayo.
Division 2: Louth
Mickey Harte's men raised a few more eyebrows in this year's National Football League, proving themselves to be near the top 10 best teams in the country with their displays across the seven rounds. Their attacking output may have been low in several games, but their defence posted a sub-100-point campaign to keep them in the race for Division 1 until the final day. There may be more to come from this side, who ended the league in the second-highest position for a Leinster county.
Division 3: Westmeath
Speaking of Leinster sides, Westmeath may have been able to beat a few of those above them with their attacking prowess in this league campaign. Dessie Dolan and his men looked unstoppable in some games, almost nabbing 40 points against Antrim. 14 goals across seven games, only conceding one and having the best points differential across all divisions (+56) was not enough to earn promotion to Division 2 and did not stop the side from losing thrice. But it did make them an incredibly entertaining side at their best.
Division 4: Wicklow
Bringing in a manager who had never been in an inter-county hot seat before was a risky move. And it was worth it for Wicklow. Oisin McConville got the Garden County promoted to the third division in his first league campaign as manager. It can be said that they were slightly unconvincing but their win over Laois showed that they deserve to be a Division Three side.  Goalkeeper Mark Jackson passed 100 career points in this campaign while a serviceable forward unit helped the side score 113 points. The team never stood out like Westmeath or Mayo did but their consistency was key to their success, and that is one of the most impressive traits a team can have.
Uncoolest (allow it)
Division 1: Armagh
The Spurs of GAA. Armagh challenged for a spot in the league final last year and find themselves heading to Division 2 in 2024. An entirely underwhelming campaign saw them lose four times and fail to convince viewers that they could challenge Derry for the Anglo-Celt Cup later this year. The side still have potential of course, but they look a mile off the pace of their main Ulster competition, let alone a Tyrone team that condemned them to their new status.
Division 2: Meath
Colm O'Rourke's first league campaign in the Meath job did not go as expected. The attack showed their quality again this year but they were let down by the concession of 129 points across the seven league games. The drive for Division 1 soon lost its wheels after a loss to Derry, with defeats to Leinster rivals Louth, Dublin and Kildare will worry supporters about their Championship hopes. A comeback draw to bottom team Limerick, who were out of their depth in the division, only makes things look worse.
Meath vs Dublin NFL 2 Stats

– Dublin hit above gold standard 4.9 points per ten phases (Expected Score of 4.9)

– By ES, Meath only completely demolished from 20 mins to HT

– Dublin's shot map is so….Dublin

Full analysis on "The Square D" tonight https://t.co/vjBOIIOiVb pic.twitter.com/K1LHhsypPZ

— Stephen O'Meara (@somearagaa) March 20, 2023
Division 3: Tipperary
Winning the Munster Senior Football Championship in 2020 must feel like a lifetime away for Tipperary football fans. No wins yet in 2023 and only one point to their name scratches only the surface of the problems facing football in the Premier County. A measly three goals across seven games and the only side to fail to break the 100-point barrier in Division 3 does not make for good reading. It can only get better for Tipp, right?
Division 4: Laois
Laois were in the Leinster final five years ago. They were in Division 2 in 2021. They are now doomed to play football in the bottom tier for the second year in a row after failing to get promoted. They are the second lowest-ranked Leinster side. A fall from grace, to say the least. Five wins to their name but 10 goals conceded. They'll certainly be in the promotion conversation again next year, but they failed to live up to expectations this year.
Of course, many other teams caught our eye over at An Focal for one reason or another. But the standouts earned their places in this article – we'll leave it up to them to decide if they are happy with that.