We don't know how good we had it.
The autumn of 2004 saw perhaps the peak of the football computer game.
You had stalwarts EA's FIFA 05 and Konami's Pro Evolution Soccer duking it out to be the game under the tree on Christmas morning and taking up the column inches, but there was something for every football fan.
2004 saw Sony throwing their hat into the ring with This Is Football 2005 allowing you to scan yourself into the game with Eyetoy and play as school teams for some demented reason.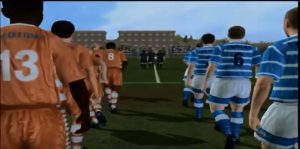 Codemaster's Club Football allowed you to play an inferior version of all three games with club branding.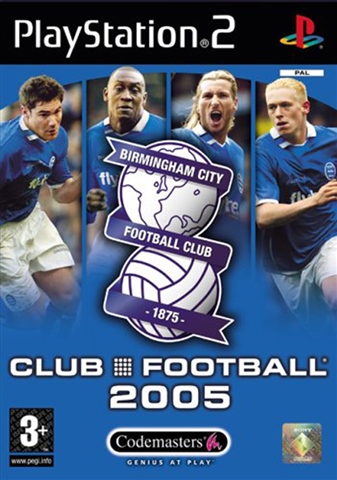 It honestly was an embarrassment of riches and the glory days of the football game.
But what followed in March 2005 was a different beast altogether – and is making a surprise comeback in FIFA 20.
FIFA Street followed in the vein of NBA Street, which was NBA Live but more arcade-like in its gameplay.
Following a lackluster reboot in 2012, FIFA Street is making a comeback in FIFA 20 in a mode called "Volta" which promises to be a treat for long-term fans of FIFA Street and will make a nice change from spending a months wages on Ultimate Team packs.
The original FIFA Street took the glamorous presentation of FIFA with its hip indie soundtrack, and stripped it down to unrealistic street football, and replaced the indie soundtrack with some UK garage.
And reader, it was beautiful.
You felt like you were on the concrete slab with Ronaldo, Roberto Carlos and Damien Duff in FIFA Street.
Suit-and-tie FIFA is all about playing tactically, romping through defences with Aidan McGeady or whoever you were having yourself, but in FIFA Street, every player plays like Pele after downing three cans of Monster.
It was tight and scrappy, but there was room to pull the most audacious moves, score goals you'd only dream of scoring on the playground, and the Gamebreaker mechanic was an inspired touch.
When you're dispatching the last enemy in a sequence in Max Payne 3, you get to follow the bullet from the chamber go in slow-motion until it found it's target.
It was cinematic, visceral and gorgeous, and they 100% nicked it from FIFA Street.
At the time, one has to consider that FIFA was the commercial sales juggernaut, but Pro Evolution Soccer was the purists and critical choice, so Electronic Arts spotted a gap in the market and created a niche.
FIFA Street 2 followed in 2006, making it tighter, leaner, and more of an emphasis on tricks, but FIFA Street 3 brought the franchise to a screaming halt in 2008.
Maybe it was the fact Peter Crouch was chosen to be the cover star that drew people away.
A reboot appeared in 2012, with Lionel Messi on the cover, but it didn't quite click with audiences.
By this stage, FIFA was back on top, both sales and review wise, so people felt it was more of an expansion pack to FIFA than a pure FIFA Street game.
Sales were disappointing, so the franchise was put on ice, but fans held out hope it might make a comeback someday.
Over the years, FIFA Street has built up somewhat of a cult following online, and often appears in discussion of the best sporting games of the PS2/Xbox era.
Was it the most sophisticated game on the market? Not by a long shot.
Was it fiendishly addictive? You bet.We've gone the best part of a decade without any indication of EA willing to try something new with FIFA, apart from breaking European gambling laws, so this latest development is a welcome surprise.
Reviews for FIFA 20 indicate the Volta mode could have been a game all by itself, and that may be reason enough to get pendants like me down to Gamestop or to the Playstation Store this weekend to pick up a copy.