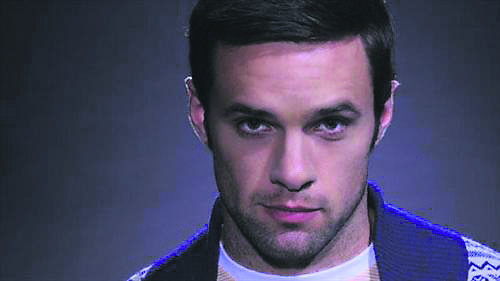 By Aisling O'Connor
Bank of Ireland held their 'Be at Your Best' talk on mental health earlier this month with Niall Breslin, also known as Bressie, as guest speaker.
Breslin is a musician, judge on The Voice of Ireland, former Gaelic football and rugby player and an advocate for mental health.
The talk took place in the Kemmy Business School on March 8th, Breslin began by asking the audience to raise their hand if they actively invest in their minds. Only a handful raised their hands.
"For decades in this country we were bred like robots," Breslin said. "The brain is the most important thing yet we don't invest in it."
The mental health advocate went on to share his own personal struggles with anxiety and depression, starting with beginning to experience panic attacks and insomnia at thirteen years of age.
One of his more harrowing anecdotes was of how he intentionally broke his arm to have a chance to tell a doctor about his experiences only to be told that his panic attacks were the result of puberty.
Breslin also went on to detail how his mental health interfered with relationships and careers and prevented him from attending college. He cited it as the reason he retired from sport and the breakup of his pop rock band The Blizzards.
His reluctance to seek help or open up in his youth was due to a fear of the stigma attached to metal health, according to the speaker. He also stated that wearing a "mask" to hide his emotions was harder than coping with the issues themselves.
"I went crazy… I was deeply isolated and alone… I was dealing with what about 40% or 50% of what teenagers go through every day," Breslin said.
Breslin has been on several talk shows and gave a speech to the Oireachtas earlier this year about changing the education system to provide more help and awareness to mental illness.
His hope is that mindfulness will be practiced in primary schools and that by the time his 4 year old nephew is in secondary school mental health will be openly discussed.
Breslin decided that something had to be done about his mental health when he found himself experiencing what he described as the worst panic attack of his life back stage before the third live show of The Voice of Ireland in 2012.
That night Breslin named his depression, "Jeffery", to personify it. Due to his competitive nature, personalising his issues would motivate him to overcome his anxiety and depression. He also decided that it was time that he stopped hiding his issues.
The speaker said that the most "liberating" day of his life was the day he told his family and friends about his struggles, and realised that he was not the only one to struggle with mental health.
He cited Cognitive Behaviour Therapy, mindfulness, and exercise as the most beneficial for him. He further went on to explain how nutritional foods and monitoring his alcohol intake help balance his moods.
In the Q&A section of the talk, UL students informed Breslin of the fact that the University currently has 1 full time counsellor for its fourteen thousand students. The speaker appeared shocked upon hearing this.
Secondary school students revealed in this section that they felt their education and results were valued over their emotional well-being in school. This reinforces Breslin's point that while people are open to discussion on mental health, receiving help and treatment is much more difficult as the child and adolescent services are not resourced.
His hopes are that mental health will be implemented into the education system through the provision of more counselling, mindfulness classes and the teaching of coping strategies. He also believes that 24-hour crisis centres need to open around the country.
Before concluding his speech, Breslin urged the audience to others about what the talk entailed to encourage discussion about mental health. He also implored the audience to stand up for the provision of more services.
"This is a revolution" he said.