The Fever Dog himself Mike Finnerty takes a look at Almost Famous ahead of Monday night's showing in the UCH.
It had all the hallmarks of a box office sensation.
Killer tunes, a universal story about rock and roll, a romance, a breakthrough performance from a daughter of Hollywood legends, quotable lines and more possible fashion trends than you could shake a glowstick at.
All written and directed by Cameron Crowe, the writer and director who in 1996, made audiences the world over swoon with Jerry Maguire.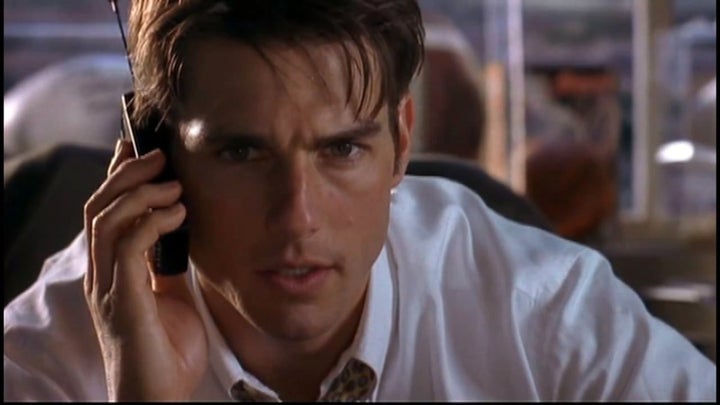 Still to this day, a favourite film of marketing students.
Yet Almost Famous didn't even make back its budget of 60 million dollars, due to one simple problem – the marketing was non-existent, and most of the studio's marketing resources went towards stablemate Gladiator.
The details of the rocky production are detailed in Nicole Laporte's 2010 book "The Men Who Would Be King" about DreamWorks, the now-defunct studio which was the brainchild of Steven Spielberg, David Geffen and Jeffery Katzenberg, and it makes for gripping reading.
DreamWorks was founded on the philosophy that it would give its directors total creative control and generous budgets – but as we all know, that experiment went terribly wrong around the time they made Shark Tale.
An animated movie about loan sharks. You know, for kids!
Before you consult IMDB – who is the lead actor in Almost Famous?
That's right, Patrick Fugit.
You can see why the studio took umbrage with Cameron Crowe spending 60 million on a drama that should cost half that and they had no marketable star to show for it.
It's rather telling that the poster trumpets the fact it's from a famed writer-director as opposed to the rather talented cast in front of the camera.
Most of the film's soundtrack went on music rights from some of 70's biggest rock acts – and they didn't come cheap.
Led Zeppelin, in particular, are famous within the entertainment industry for demanding a king's ransom for their music to be used in films, as are The Allman Brothers Band and Elton John – all of whom's tracks play a vital role in the story.
But strip away all the behind-the-scenes and production troubles, and you find yourself with what is objectively, Cameron Crowe's best film.
With Almost Famous, you're watching an auteur at his peak – then it all came crashing down the following year with Vanilla Sky, got worse with Elizabethtown, and by the time he was basically making Almost Famous: The TV Show with Roadies in 2016, it was pulling in less than half a million viewers a week.
In the years that followed, you could argue that Crowe got too smart with his writing (Almost Famous finally won Cameron Crowe an Oscar for Best Original Screenplay) but Almost Famous is everything he had learned up until that point in his career distilled into a blissful romp through 1970s America.
In front of the camera, the film served as Zooey Deschanel and Kate Hudson's breakout roles, launched Billy Crudup as one of the industry's greatest working character actors, Frances McDormand chalked up yet another incredible performance and of course, gave the world another timeless Phillip Seymour Hoffman role.
The inspiration for wannabe hack rock journalists everywhere.
Almost Famous also has a young Jimmy Fallon in a delightfully sleazy turn as Stillwater's possible new manager, which makes Fallon's lack of talent in his later years that much more hard to swallow considering how he great he is here.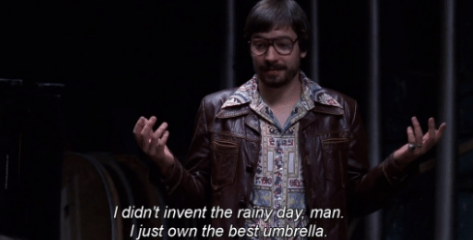 The "Untitled" Directors Cut adds another 40 minutes of footage to the film (it's stated that the 40 minutes added on was cut from the  theatrical cut, at the behest of studio heads) and fleshes out the characters more, gives the world more texture, includes a few more songs that weren't in the original cut, and overall provides a richer portrait of the world that Cameron Crowe grew up in.
It's fitting that Crowe was mentored by James L. Brooks.
Brooks produced Jerry Maguire in 1996 and even as early as Say Anything, Brooks was said to have mentored the prodigy.
Brooks won significant critical acclaim for his 1987 film Broadcast News as it gave newsrooms a sense of authenticity, which was a byproduct of Brooks' time as a television newsroom journalist in his youth.
In Almost Famous, the film being a loose adaptation of Crowe's early life as a rock journalist for Rolling Stone lends an extra layer of authenticity to the film, and makes it soar.
Music and Film seem to go hand-in-hand, from Whiplash to The Commitments, The Umbrellas Of Cherbourg to Glitter, but no film has never quite married the two together quite like Almost Famous.
Almost Famous is playing in the University Concert Hall on Monday, January 28th at 7.30pm.