The Oscar nominations have just been released, and in a shocking turn of events, being a deeply average movie with one incredible lead performance is enough to get a Best Picture nomination.
We Will Shock You: Bohemian Rhapsody getting a nomination outside of Rami Malek's performance has shocked many
The Oscars never give the people what they truly want (Brokeback Mountain losing to Crash, and Forrest Gump winning over Pulp Fiction, anyone?) but this year's nominees truly take the cake.
Some amazing movies have been snubbed in the process, so here are our picks for the best movies to be snubbed in the different categories.
COLD WAR – BEST PICTURE
Ever since the Academy changed the number of Best Picture nominees from 5 up to 10, there was hope we'd be getting more foreign Best Picture nominees like Crouching Tiger, Hidden Dragon in 2000 or Cries and Whispers in 1973.
While the Spanish-language film Roma is the odds-on favourite to take Best Picture, spare a thought for Cold War.
While it got nods in Best Director, Cinematography and Foreign Language Film, a Best Picture nod would have been well-earned.
Especially with only 8 in the line-up, and one of them is Bohemian Rhapsody.
Pawel Pawlikwoski's masterpiece has been playing second fiddle to Alfonso Cuaron's Roma all awards season, but for it to be shafted by the Oscars seems incredibly cruel, considering that from an objective point of view, Cold War easily would have won Best Picture in 2018.
As it stands, it's destined to be the bridesmaid.
Granted, two incredible foreign language movies made by auteurs would be the kind of awards race that film geeks daydream about, bad as they say in Highlander: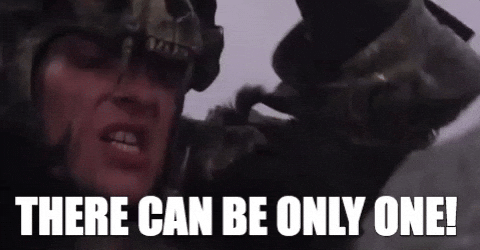 Plus, the Oscars nominating TWO foreign language movies for Best Picture in the same year?
The world would tilt off its axis at the notion of foreign language cinema being proven to be better than Hollywood's finest.
TONI COLLETTE – BEST ACTRESS
Horror has always been the genre that got shafted at the Oscars.
While Rosemary's Baby, Silence Of The Lambs and most recently, Get Out, have proven to be the exception to the rule, Ari Aster's debut film Hereditary boasted a career-best turn from leading lady Toni Collette.
Say what you will about the film, but Collette carries that film and no other actress working today could have pulled that role off.
But hey.
Sophie from Peep Show is now an Oscar nominee and that's a fair trade-off.
SORRY TO BOTHER YOU – BEST PICTURE, ORIGINAL SCREENPLAY
If you haven't seen Sorry To Bother You, stop reading this article, go watch it, and come back.
Now that you've seen it, how is this not the front-runner in every category?!
If you showed someone the trailer for the film, they couldn't perdict where the film would end up.
No movie this decade has had such a strikingly original premise that it not only takes full advantage of,  but takes the plot in weird and unexpected places.
A one-of-a-kind movie that's too pure for this world, it's a crying shame the film has been relegated to "critically acclaimed cult hit" instead of the game-changing movie it clearly is.
There hasn't been a film with such a brilliant hook that goes to surreal places since Being John Malkovich.
TOM CRUISE  – BEST ACTOR
Tom Cruise has never won an Oscar.
He came mighty close in 1999 for Magnolia and was the odds-on favourite in 1996 for Jerry Maguire, but for some reason the tabloid magnet has never won a little gold man, and the fact he was snubbed for the latest in the Mission Impossible franchise is further confirmation the man will never win an Oscar – even if he jumps out of a plane from 25,000 feet, knows how to "block" for the camera, and still delivers dialogue while falling from the sky.
https://www.youtube.com/watch?v=YmGrCj_d1ns
THOM YORKE – BEST ORIGINAL SCORE 
Granted, Luca Guadagino's remake of Dario Argento's seminal 1977 classic Suspiria wasn't to everyone's tastes, but Radiohead frontman Thom Yorke's score provided one of the most disturbing and ethereal film scores for years.
The obvious narrative is to compare him to bandmate Jonny Greenwood, who himself was an Oscar nominee last year for his sublime Phantom Thread score, but Yorke's contribution to the horror remake added a new level of dread and terror to a movie where you're already uneased.
The best track "Volk" plays during what is the film's most visually arresting sequence, and even listening to it in isolation sounds like what would happen if you got a sleep-deprived member of Kraftwerk to score a public safety announcement ad about road safety.
In the deepest, darkest circle of hell.
DAMIEN CHAZELLE/RYAN GOSLING/CLAIRE FOY- BEST DIRECTOR/BEST ACTOR/BEST SUPPORTING ACTRESS
While the youngest director to ever win Best Director isn't likely to be losing much sleep over his lack of a nomination for his Neil Armsrong biopic, the world at large should be.
Here's a director, coming off three films centered around music, ushers in a new era of the studio musical, wins JK Simmons an Oscar, and rips up the rulebook when it comes to directing historical biopics by paying tribute to Andrei Tarkosvky and and Gillo Pontrecorvo.
It's frankly an outrage that the muted commercial reception of First Man basically kneecapped what is an incredible movie having any chance with the main categories, with Chazelle and leading man Ryan Gosling being chief among them.
Ryan Gosling, in particular, has proven himself to be one of this generations finest leading men, and his thoughtful and nuanced take on Neil Armstrong was incredibly spot-on – like the man himelf.
However, the real injustice here is Claire Foy's baffling lack of a nomination.
Foy is the heart and soul of First Man, an already soulful and thought-provoking film, so for her to be left out despite raking up all the precursor awards doesn't make a lick of sense.