Photo via Twitter user @AwkwardAveen
This year's Charity Week festivities have gone off relatively smoothly, with no major incidents reported thus far.
However the fine weather this week has brought about an abundance of littering in and around campus.
The issue was brought to wider, mainstream attention this Wednesday evening.
The famed @Rubberbandits Twitter account tweeted a photo that has amassed over 300 "likes" on the site.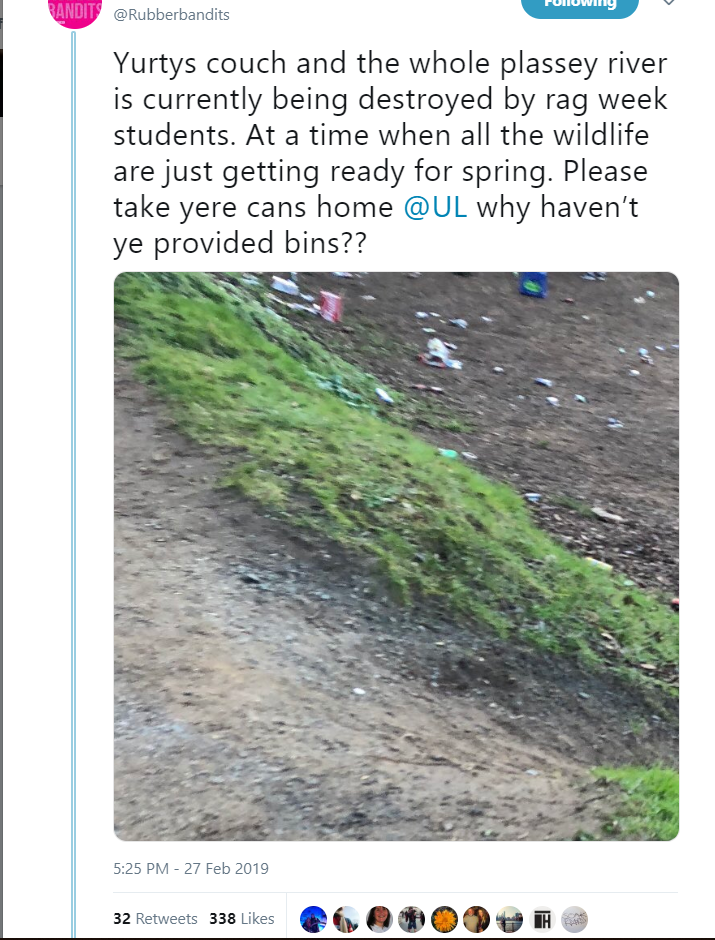 While mindful of the fact that riverside drinking is "a Limerick tradition", he reminded his 190,000 strong Twitter following that this would have a significant ecological cost.
He lamented the fact the area was being "destroyed" by cans and noted that the littering could serve as a disruption to the eco-system in the area as the winter is drawing to an end.
"It's the otters, fish and frogs that will pay the price" – Blindboy Boatclub
This tweet prompted the University's own account to announce that a cleaning operation was underway, and the area will be monitored for the remainder of the week by staff members.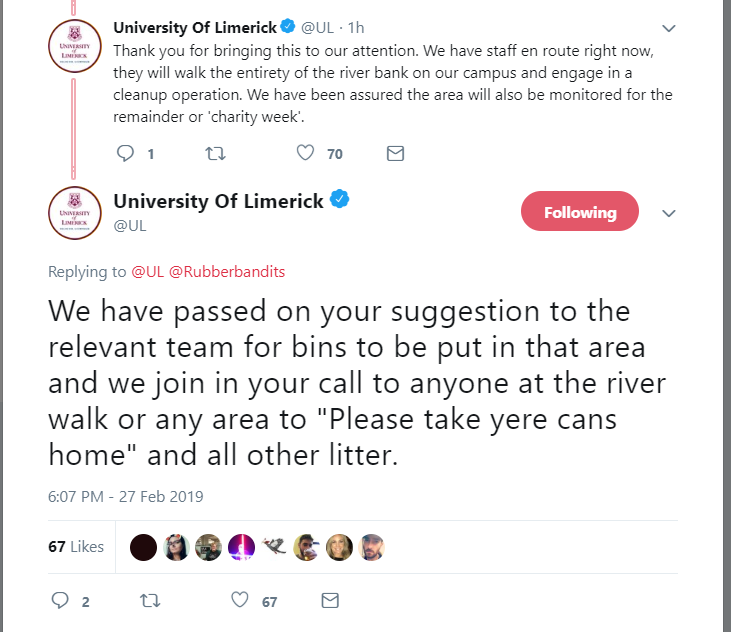 The site of the littering, on the walkway between Dromroe and Kilmurry Villages running beside the River Shannon, is a popular spot on sunny days and this week is no exception.
While the general consensus online indicates that there is nothing wrong with partaking in social drinking, there should be an onus for people to pick up after themselves, or bins provided in such areas.