By: Ivan Smyth
University of Limerick 2-0 University College Cork
After a wait of more than ten years, University of Limerick claimed the Irish Universities Harding Cup title.
Ed O'Dwyer and Adam Foley goals helped UL win the top freshers trophy and beat Munster rivals UCC.
O'Dwyer, who was named Player of the Tournament, scored minutes before the break with a left-footed drive past UCC 'keeper Vondra Vjeko. He scored in all three of UL's games and played a central role in UL reclaiming the trophy.
UCC struggled to impose themselves on the game as a resolute defensive showing earned but apart from early half chances from Mark Lynes, Gordon Walker, and Keith White.
UCC had beaten UL in the Collingwood Cup final, and this squad of players was determined not to suffer the same fate.
Adam Foley came off the bench at half time, and his freshness was telling when he burst on to a pass by captain O'Dwyer and rounded the UCC goalkeeper to double the Limerick side's advantage.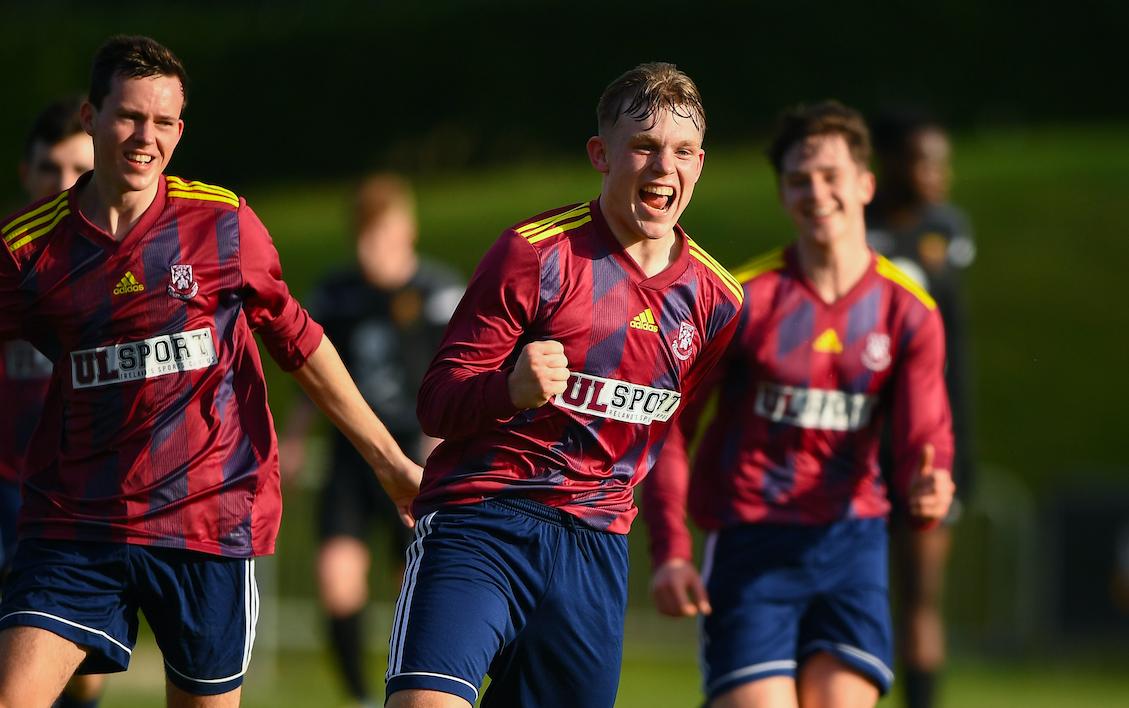 Finian Brady and Foley were both denied further goals, but it did not matter as the Limerick college won their fifth ever Harding Cup title. UCC have now suffered back to back final defeats and have lost three of the last four finals in this competition.
UCC: V Vjeko: L Weisman, Z Eusepi-Harris, E Hurley, B Palmer (P O'Callaghan 75); G Walker, I Nzewi; D Scott, K White (S Egan 83), M Carroll; M Lynes (P Crowley 55).
UL: S McCormack; D J Cremins, A Quaid, T Murray (S Leonard h-t), K Moloney; C Noonan, D Loughnane; F Brady (J Keane 87), E O'Dwyer, J Hanrahan (A Foley h-t); C Whittle (S Coughlan 79).
Referee: Richard Glynn (Dublin).