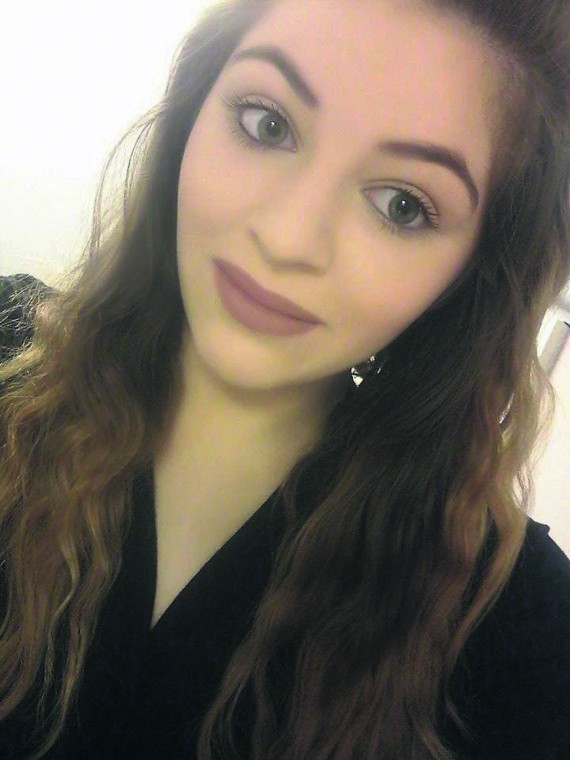 By Tanya Crotty
College girls face some serious challenges when it comes to their make-up: we need to get ready in a hurry (damn you 9 a.m lectures!), try to look as naturally pretty as possible but still want to have fun with our make-up.
Even before we pick up our bag of magical goodies were faced with some inevitable questions like how can I create a look that's pretty but not overdone? And what's appropriate for college, anyway? If you continue reading this article I'll be answering these queries as well as providing a sample look for a typical day in college.
When you're trying to create a beauty routine for going to class, hanging around campus or heading to the student bar, you should always keep things simple. There's just no room for false lashes or pigment pots at 8 a.m – sorry ladies!
So, there are very few products that you'll actually need when creating a subtle but natural look for college. First of all, you'll need a decent primer to ensure your makeup stays on throughout the day. We all know just how hectic the college day can be from lectures to tutorials to labs so, we simply don't have the time to top up our faces.
You need not worry though, there are plenty of inexpensive primers on the market, but I've decided to use Seventeen's version of the product when creating a sample look for college. To use simply distribute a pea size amount evenly across your face. I normally use a spare foundation brush to do this, but you can also use your fingers.
Turning to foundation next, you should always choose a colour that blends into your skin and makes it almost unnoticeable that you're wearing makeup. There are numerous types of foundations from liquid to powder to mouse so, choose your personal favourite. However, I love liquid foundation for college as its quality of coverage is just what you need to hide the evidence under your eyes that you've been up all night writing an assignment- trust me, we've all been there!
I generally tend to use L'Oreal True Match in shade Vanilla Rose as it's an extremely lightweight and natural product. I use a tapered foundation brush to apply it all over my face and blending it onto my jawline and neck.
The next step I take when creating a college inspired look is contour and highlighting. Although these techniques are loathed by D.I.Y make-up mavens, I've found an affordable product by NYX that simplifies the process. I use the Wonder Stick in shade light-medium when I'm preparing for college. Using the darker side of the Wonder Stick I begin to contour my face. I apply some to my temples, hairline, cheek bones and the sides of my nose. Taking a damp beauty blender, I then blend the contour out and merge it into the base of my foundation.
Next I concentrate on the lighter side of things – highlighting. I apply the lighter shade of the Wonder Stick on my chin, under my eyes, between my brows and on the bridge of my nose. Following on from that I blend it all out with a damp beauty blender and apply translucent powder all over my face, concentrating in particular the areas I recently highlighted. I normally use Rimmel London Stay Matte translucent powder when getting ready for a long day in college as it helps to set my make-up.
Turning to blusher next, I always use products by Benefit Cosmetics. In the sample look I have created, I'm wearing their blusher called Coralista as it's a very natural pink. Using a large blusher brush, I apply a small amount of product to my cheeks.
Once I'm finished with my face, I then turn to my eyes. I'm conscious that you may only have between 10-20 minutes to get ready in the mornings so I've kept my eyes quite simple for this look. I apply Catrice Better Than False Lashes to my bottom and top lashes, and next I pop some black pencil eye liner directly on my waterline. For my college make-up routine I always use L'Oreal Infallible eye liner.
When I'm heading into college I like to keep my lips on the nude side. I firmly believe that dark and exotic lip colours are a huge NO, NO when you're heading to class so, do yourself a favour and keep your best lip colours for your next student night out! I personally like to line my lips with the P.S Love lip liner in shade 06. For lipstick, I use a nude/brown shade by MAC which goes by the name of Velvet Teddy.
Lastly for my brows, I use NYX Tame and Frame brow pomade in shade 02 chocolate. I dip an angled brush into the pomade and outline and fill in my brows. I try to have them a reasonable shape and thickness for college, nothing too out there! I then blend out the pomade and brush my brows using a spoolie brush.
Here is the finished look:
In the end, I end up with a very natural look that's extremely suitable for college. By keeping things simple you avoid putting on too much make-up and looking overdone. Remember: you only need the bare minimum when getting ready for college!
Product and Price List:
Seventeen Long Wear Primer – 6.99
L'Oreal Paris True Match Vanilla Rose – 14.99
NYX Wonder Stick light-medium – 13.99
Rimmel London Stay Matte Powder – 5.99
Benefit Cosmetics Coralista – 34.00
Catrice Better Than False Lashes Volume Mascara – 4.99
L'Oreal Paris Infallible Eye Liner – 7.69
P.S Love Lip Liner shade 06 – 1.50
MAC Velvet Teddy – 19.50
NYX Tame and Frame 02 chocolate – 7.49