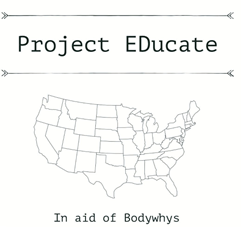 Cormac Ryan will complete a solo 6,000 km cycle across the US to raise awareness and funds for Eating Disorders Association of Ireland. He is undertaking this journey to bring light to the issue and to educate people with the support of HUH Clothing.
This is an extremely sensitive topic and one not commonly found in men around the globe. There are not that many cases reported or it is not spoken about. Through his efforts, he is trying to let people know that anyone can be a victim of this disorder and to prove that everyone can have an amazing and fulfilling life despite the struggles that an eating disorder may bring in an individual's life.
Ryan was a talented member of the Dublin minor hurling team. However, at the age of 18 he started fainting and feeling dizzy while on the pitch. The first few test results were put down as asthma but after further investigation it was found out he has Atrioventricular or AV block. This is a condition where the electrical signals to the heart are disrupted causing abnormal heart rhythm and affects the oxygen levels of the body. He had a pacemaker implanted and he was advised stop playing hurling for two years. As an young and upcoming player this was quite a blow. He decided to take it in his stride and promote awareness about diseases that are uncommon and can often leave people feeling confused and lost.
Fast-forward to 2022, now at 28-year-old Cormac is raising awareness through charity cycles he completes around the world, His first was the Ring of Kerry Virtual Cycle in aid of the Irish Heart Foundation. Since then, he has been contributing to these charity cycles to raise awareness and take away the stigma from them and having a conversation about it. The last 6,000 km cycling trek he undertook was from Achill to Athens, it almost feels like he takes his Achilles heel and makes it into his strength.