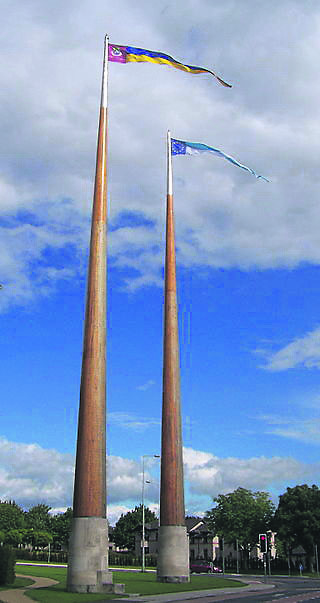 By Declan Mills
On Friday November 6th, Professor Tom Lodge, Dean of Arts, Humanities and Social Sciences, sent an email to all AHSS postgraduates. In this email, he laid out his response to the concerns I had brought to him at the AHSS Faculty Board meeting in October and subsequently wrote about in the last issue of An Focal. Professor Lodge's response was wide-ranging and detailed, and should allay many of the concerns that have been brought to the PSU's attention.
Firstly, he noted that payment rates for postgraduate tutors were set at a minimum of €23.50 last year, and while some departments may be paying more than that, none should be paying less. Indeed, he encouraged any tutor being paid less than €23.50 per hour to come forward to him. He added that, while some departments used to pay tutors for preparation time, unfortunately the Faculty needs to stick to its position of only paying for classroom hours.
Professor Lodge also clarified the Faculty's position on unpaid tutors: those in receipt of fee waivers are expected to tutor up to four hours a week unpaid with any further hours paid, those in receipt of stipends are expected to tutor up to six hours a week unpaid, and those in receipt of Irish Research Council funding are not expected to teach in their first year of funding, but thereafter it seems reasonable to ask those in their second and subsequent years to tutor unpaid as every other scholarship-holder is doing so.
In a very important step, Professor Lodge expressed agreement with the PSU that a common contract for all AHSS tutors would be a useful step towards ensuring clarity and fairness, and offered to negotiate with the PSU over the contents of such a contract. Speaking as both a postgraduate tutor in AHSS and the PSU's Faculties Rep, I am very pleased with this development and look forward to working with Professor Lodge on drawing up a contract.
With regard to the new Teaching Fellowships, Professor Lodge stated that while practice has varied between departments on how to award them, in future they will be open to all PhD students, both established and incoming. This will hopefully ease concerns about new PhD candidates being paid for teaching that established candidates are doing for free, and is a welcomed development.
However, perhaps the most important thing about Professor Lodge's response is the speed and care with which he has reacted to postgraduate concerns being brought to his attention. As this paper's Editor noted in an article in the last issue, after the October Faculty Board meeting, I had recommended to the PSU Executive that the matter be left until the December meeting of the Faculty Board, when I felt clarification of these issues would be provided.
Given the number of administrative and teaching duties carried out by senior faculty members, I expected that they would need time to address the PSU's concerns. To get such a detailed and encouraging response within a couple of weeks, and indeed within a few days of the last issue of An Focal being published, shows just how seriously Professor Lodge and the AHSS Faculty take the treatment of their postgraduates. This should be heartening news for everyone in the faculty, and it seems that we may have a speedy resolution to all of the issues concerning AHSS postgraduates on the horizon.