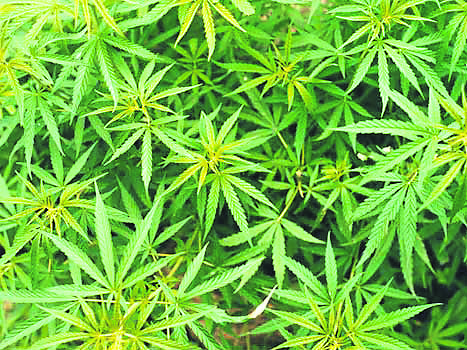 By Seamus Toomey
Recently An Focal spent a week conducting interviews with students in the University of Limerick, asking them about drugs and drug use. The idea was to gauge how students think about drugs and what are the experiences and opinions that exist among the student population. Because of this the questions are standardised and we did not investigate people and their thoughts about the legality and morality behind drugs.
Week 11 is Drug and Alcohol Awareness week so we decided that we would take a look at drugs from a few different perspectives, from the eyes of various students, some who take drugs and some who don't.
In these interviews we see people who have enjoyed drugs and even seen benefit in their lives from it, people who have been shaken by their abuse and others who have abstained and enjoyed life without the need for drugs.
Keeping an open mind and being fair, the question "Can currently illegal drugs be used sensibly?" springs up, a question that the government will soon be debating as decriminalisation is discussed seriously for the first time in Irish politics.

Have you ever taken illegal drugs and if so what are they?
Chad: "I have, mainly cannabis, bit of speed once and hash, but nothing else besides that."
Todd: "Yes I have taken a couple of illegal drugs, mainly weed at the moment, ecstasy a few times, some hallucinogenics TCB, LSD, Mushrooms and I had hash one time."
Ned: "Yes I have taken illegal drugs, I've taken ecstasy, cannabis, TCB, Mushrooms and LSD."
Zed: "The only thing I've taken before is weed."
Ted: "Yes, weed, cocaine, ecstasy, MDMA, speed, mushrooms, acid and that's it."
Fred: "No."
Sabrina: "Yes, I've done pills, ecstasy, LSD, cocaine and weed."
 In the case of 'Yes', how regular was/is your use? If 'No', why not?
Chad: "Semi regular over a several month period."
Todd: "It used to be a lot less, once a month but now it's probably once a week maybe twice a week if there's a long weekend."
Ned: "It'd be more erratic, I'd do them once a month or it would happen over a weekend, and then it would be "let's go crazy" over this weekend then we won't do it again for another half a year whereas with weed I've smoked every day this weekend."
Zed: "It was fairly regular up until April 20th this year and after that I stopped."
Ted: "For weed probably around once a week, for all other things much less frequent, less than once a month."
Fred: "One, it's illegal. Two, I don't want to. The idea of drugs is usually used for escape or to get a high and have a euphoric experience but I don't feel the need to."
Sabrina: "Cocaine just once, LSD once, pills regularly for a few months but then I stopped, and weed regularly."
Can you tell us about your experience with these drugs; has it affected your life positively or negatively? Have you ever felt pressured to take drugs?
Chad: "I feel it has affected  my life positively, it allows me to relax at night and to wind down after a stressful day of college or work, and it really does help with my sleeping as well, as I've always had trouble with insomnia and so on, so it really does help me get to sleep at night which is a great help and I can work the next day after getting stoned the night before and be completely fine, at least more so than if I had a hangover."
Todd: "It's affected my life a lot actually. It's made it so much better, it's really easy to be not worried when you're high, the ones like ecstasy just make nights out not boring anymore. It's a reason to go socialise."
Ned: "Its definitely changed my outlook on certain things. I'd look into things more deeply now whereas before I would just rather not know about some things and I've used weed as an incentive this week to attend all of my classes because if I get up in the morning smoke a bit and then go into the classes it helps me get out of bed so it's benefitted me that way because I haven't missed a class this week."
Zed: "Before the incident on April 20th it was perfect, it was fine, I had no problems with it but afterwards when I had the bad experience I had panic attacks for a good two or three months afterwards so I was pretty messed up after that."
Ted: "Yes, taking drugs is great. I manage my time very well in the sense that I only do it when I've got free time to do it because it's obviously something you can enjoy in moderation and if you allocate a proper amount of time to it and don't take the piss you can enjoy your drug use with a balanced lifestyle."
Fred: "People have tried [to pressure me] and I've told them no."
Sabrina: "I tried most things – I did just want to try them. I was curious. I think it changes from person to person. Personally pills do not agree with me – I stopped them because they were having a negative effect on my health, same with cocaine, I didn't see the fuss I thought it was just not good in general. LSD was interesting and I don't think weed has a negative effect, but it can if you let it take over your life, but not for me personally."
*The names of the interviewees has been changed to protect their anonymity.
*An Focal in no way condones the use of illegal drugs. The content in relation to drug and alcohol use in this article relate to UL's Alcohol and Drugs Awareness Week and involves interviews with UL students and opinions of UL students which are solely intended to illustrate opinions and promote discussion. Nothing in this article should in any form be taken as an endorsement of any illegal or unhealthy activity involving drugs or alcohol.