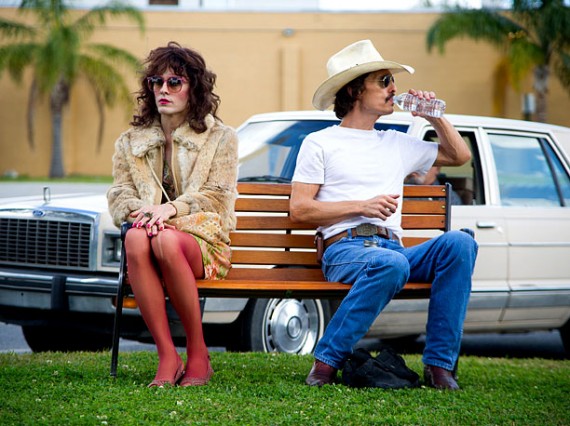 Here is a round-up of all the major films currently showing in the theatres in Limerick. Before 6 o' clock every day or all day on Wednesdays in the Odeon and Omniplex theatre's student prices are only 5 euro, so there is no excuse for not taking a well-earned break and enjoying a movie and some over-priced popcorn.
Dallas Buyers Club: The Oscar-winning film is still showing in theatres in Limerick and is a must-see for McConaughey's performance alone. The story tells of Ron Woodroof, a homophobic drug addict cowboy, who is diagnosed with HIV and given thirty days to live. Woodroof sees an opportunity to exploit the situation and sell unapproved drugs to the gay community. McConaughey and Leto, who both won Oscars for their performances, are captivating in their roles, and this film is one of the last Oscar nominees left in Limerick cinemas.
12 Years A Slave: This year's recipient of the coveted Best Picture Academy Award, is a truly powerful tale that is equally amazing and disturbing. Every aspect of the movie is incredibly well put together; every performance is Oscar worthy with particular praise for Fassbender's disgustingly racist cotton-trader. The movie is incredibly powerful and is shocking when you consider that it is based on a true story. Solomon Northup's tale of captivity is the best film of the year, a must-see. Like Dallas Buyers Club, this is your last chance to see the Oscar-winning film on the big screen in Limerick.
The Lego Movie: A movie based around Lego building blocks sounds like a shameless 2-hour promotion for the brand, but the end result is possibly the best animated movie of 2014. The movie's animation is flawless and the voice performances are top notch. The film tells the story of an everyman builder who, in an unlikely turn of events, is perceived to be the master builder who will free the Lego universe from President Business' rule. Every superhero imaginable turns up in this movie and the hilarious jabs at modern life make the Lego Movie a hilarious must-see for everyone.
300 Rise of an Empire: A sequel/midquel/prequel to the beloved 300. The film takes place before, during, and after the events of the previous film and brings more gore, violence, and action to this instalment. Fans of the first film will definitely enjoy this follow up. Need for Speed: Aaron Paul's first movie after the end of Breaking Bad is based around the incredible popular video game series. While the film has little to do with the video games, it promises to deliver high speed action chases and vengeance. What more could you ask for? It seems like big, dumb fun and Aaron Paul is always fantastic to watch on screen.
Non-Stop: Another film like Need for Speed which is sure to be incomprehensible and ludicrous, but immensely fun, is Liam Neeson's latest action vehicle. The 61 year old Antrim man stars as an air marshal who somehow hates flying, trying to foil a passenger who promises to kill someone every 20 minutes. The film is over-the-top and barely plausible but incredibly fun to watch as Liam Neeson terrorizes already-terrified people on a plane for 90 minutes.
Robocop: Staying with action movies, as there appear to be a considerable amount of them out at the moment, Robocop, a remake that has been in the making for years, has finally been released. While the film contains very little of the over-the-top gore and satire that made the original a critical darling, this remake still offers the timeless pleasure of watching a half-man, half-robot destroy other giant robots.
The Grand Budapest Hotel: Wes Anderson offers another uniquely quirky tale of murder and mystery set in a fictional European country between world wars. If you like Wes Anderson, this could quite possibly be his best film yet and Ralph Fiennes gives a fantastic performance. The whole cast is made up of A-list stars, and watching them play insanely quirky characters is highly enjoyable to watch.
The Stag: The only Irish-made film available in your local cinemas is The Stag. A quasi-rip of The Hangover which appears to feature every year in cinemas, follows the events of a bachelor party that has gotten a bit out of hand. People apparently like the film as it has been nominated for an IFTA and it is making quite a considerable amount at the box office, so it
must be doing something right.
Hopefully there is a film for you in that selection of the best Limerick cinemas has to offer. Admission is only the cost of a pint, and after rag week, don't you want to keep that sobriety pledge?