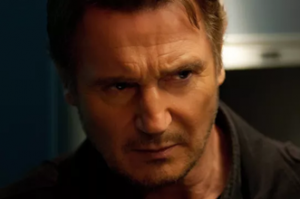 The film is based on a retired assassin forced into a game of cat and mouse with three terrorists.
The movie is to include a GAA match and a call has been put out for GAA players. However, they are looking for a specific look for the players.
A spokesperson for moviesextra.ie said "What we are looking for is 1970s hairstyles (sideburns, moustaches, beards and longer hairstyles all welcome), GAA players, men and women of all ages, good availability (continuity roles will require multiple shoot days!)"
Filming will be across Killybegs and Glencolmcille over a two-month period. Neeson will be joined by Belfast Born actor Ciarán Hinds. Hinds, 68, recently starred in the RTE production Kin as gang boss Eamon Cunningham.
Neeson and Hinds have starred in numerous films together including John Boorman's Excalibur. The movie is being directed by Robert Lorenz who worked with Neeson on recent box office hit "The Marksman".