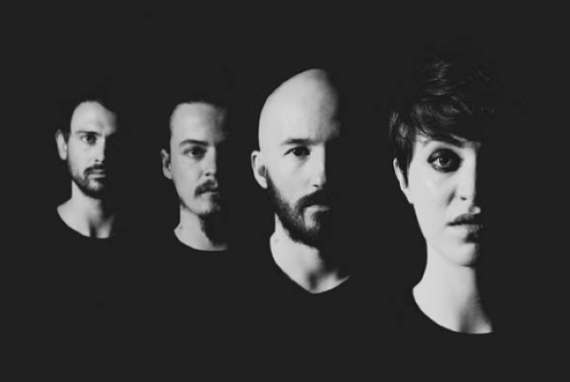 By Ilyana Keohane
I first heard Hawk perform around this time last year at Dolan's warehouse in Limerick. I was at Out in UL's annual Queerbash (side note: make sure you all attend this year, because it's going to be epic as per usual) and Hawk were playing in Kasbah, right above us. The theme of last year's Queerbash meant that everyone was dressed as if they were going to the beach; it was raining outside and I was wearing a goddamned Hawaiian shirt, without a care in the world. And while everybody was limbo-ing and adorning each other with colourful leis and flowers, I stepped out into the smoking area and heard Hawk playing upstairs. Clearly they sounded amazing, as it was enough to pull me away from the gayhem (like mayhem, but for LGBTQ people).
Since hearing Hawk for the first time, I have loved every song they've released, and their latest is no exception. 'Once Told' is equal parts beautiful and haunting, with an entrancing music video that only intensifies the song's underlying message. "Once Told was written in protest against the current Irish laws on abortion, where it's illegal except in very rare circumstances," explains the lead singer, Julie. "Ireland has some of the most restrictive abortion regulations in Europe."
All of their music is available on Spotify, and you can watch 'Once Told' on their YouTube channel and Facebook page. They performed at Other Voices last year, and they frequent Limerick often enough, so keep an eye out in Dolans and Cobblestone Joes – this is band you don't want to miss!