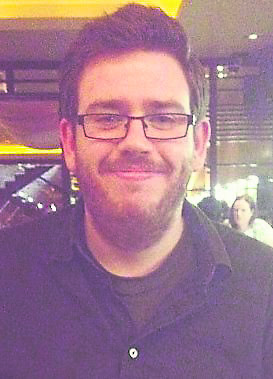 By Seán McKillen
Hi everyone,
I'm back with some updates about what's been going on in the PSU.
On February 19th, we hosted our annual PSU Ball. It was held in the Pavilion Club on the North Campus and was a fantastic night. I would just like to thank everyone that got involved and helped out. In particular I would like to thank my VP, Elaine O'Connor, for all her hard work in dragging the event together. I'd also like to thank the Pavilion Club manager, Emer Mulcahy, as well as all her staff for making it such an easy-going and enjoyable night. I highly recommend the Pavilion Club as a venue for student events.
A big thank you goes to all of the people that purchased tickets for the event. We donated 20% of all ticket sales to the local branches of the Simon Community and the Samaritans. With your support we managed to raise €1,000. This means a great deal to the charities and will help with their local efforts. Our final thank you goes to our band for the night, Drive. They played an excellent set and had the entire Pavilion Club rocking for over three hours.
We hope that by substantially lowering our ticket prices and giving everyone the chance to be a part of it, we will help to establish a precedent. Students are charged enough to attend college; further undue burdens do not need to be heaped upon them in the search for profits.  This policy has governed all of our decisions taken as a Union. I hope this continues long into the future.
The PSU hosted a Charity Week event in the Scholars last Monday evening. We brought a whimsical new event to the campus, Ringo: Music Bingo. It was hosted by Ronan Leonard. We got a pretty good turnout on the night, certainly more than we were expecting. Thanks to everyone who came and enjoyed a trip down nostalgia lane. We didn't have a cover charge on the door but still managed to raise €200 for the Charity Week fund. I'd like to personally thank Elaine, Aédín and Audrey for all their work on the night. Without your help I would have been stuck trying to explain the rules of Music Bingo on my own. Congratulations to the ULSU for putting on a tremendous week for everybody. You all deserve every bit of credit that is coming your way this week.
Finally, we had to postpone our scheduled elections in February. The rescheduled elections will take place in the first week of April. Anyone thinking of running for either positions (President or VP) are welcome to pop into my office for a chat about what those jobs entail. I'd be delighted to pass on any advice that I can. Having had a great year in the job, I would definitely recommend it to anyone interested in trying to make a difference. You can contact me at sean.mckillen@ul.ie for any further information.
All the best,
Seán