The world is a terrible place right now.
Runaway climate change is threatening the existence of our planet, the political divide between left and right has never been as pronounced in decades, and the studio behind Despicable Me made a Grinch film.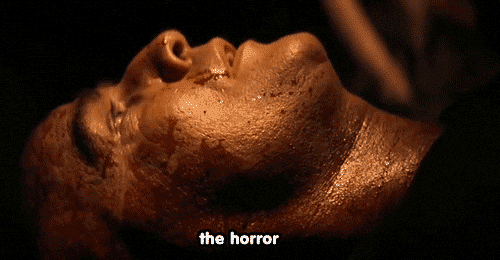 Before you reach for Google, could you, the person reading this, name one good live-action Christmas themed film that has come out this decade?
Thought so.
Sure, there have been attempts, but when was the last time you saw someone write a think piece about Office Christmas Party or The Night Before?
Much like how Will Smith movies used to run the July box office, franchise tentpoles run the Christmas market now.
You'd have to go all the way back to 2007 to find a non-franchise movie atop the box office at Christmas – Enchanted, the Amy Adams Disney comedy.
Now, this may speak more to changing market trends than an actual decline in movie quality (Star Wars, The Hobbit and Twilight made the Christmas box office their own in the last decade) but where are your Home Alone's? Your Elf's? Your Jingle All The Way's?
Why do I have to champion a film from 2006 as an example of what the film industry used to get so right when it came to festive films?
The Holiday had four of the biggest stars of Hollywood at the time (Kate Winslet, Cameron Diaz, Jude Law, and Jack Black) being directed by one of the industry's remaining female director powerhouses, Nancy Meyers.
Nowadays, it's up to the likes of your Patty Jenkins' and Greta Gerwig's to show audiences that female filmmakers can do epic superhero films or low-key indie Oscar dramedies, but there's no in-between anymore.
That's the spot The Holiday occupies, and that's the space a lot more movies should occupy.
As the thesis of this article goes, The Holiday is the kind of movie that should be made all the time.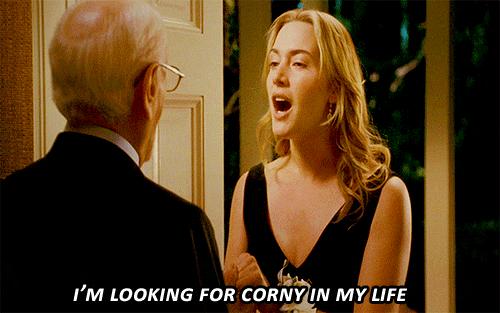 Producers have become so afraid of mid-budgeted movies not making their budget back on opening weekend they're not willing to take a gamble unless it's an adaptation of a best-selling novel or a sure-fire Oscar hit, but again, this is a balancing act The Holiday pulls off beautifully.
While The Holiday did respectable business when it came out (it made 205 million on an 85 million budget, enough to make a profit) yet it's only grown in stature since.
Twitter users may remember the meme doing the rounds last year where people were challenged to name who they would cast in a 2017 remake (for the record, my picks would be Idris Elba, Emily Blunt, Michelle Williams, and Sam Rockwell) and of course the film is a staple of ITV 2 Sunday afternoon winter viewings to this day.
Maybe another element of the movies enduring success is the cast, which boasts a whos-who of early 2000's pop culture.
You have Kate Winslet, still less than ten years off from Titanic and quietly establishing herself as Britain's first great 21st-century actress.
There's Jude Law, who was at the time floated for the role of Superman and coming off an Oscar nomination for Closer.
Cameron Diaz, coming towards the end of her meteoric 2000's run that started with Being John Malkovich and came crashing down with Shrek 3,
And last but not least, there's Jack Black, a staple of our childhood viewing habits trying his best to establish himself as an alternative leading man for the new millennium.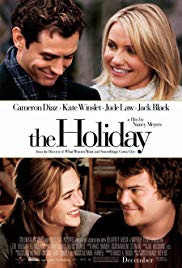 As anyone who's ever gone nuclear when Mr. Brightside comes on a night out can attest, the scene where Cameron Diaz sings along to it is hauntingly accurate, and another factor that keeps the movie in the publics' consciousness is the that the premise of the movie predicted AirBNB ten years before it was mainstream.
It's a relic of a bygone era where movies didn't have to make 100 million opening weekend to be a success. Instead, healthy DVD sales and TV repeats ensured a solid and steady fanbase for years to come.
However in the last decade and with the rise of streaming services, this approach has been totally undermined, and if a movie dies in the cinema, chances are the industry will either try to reboot it in a few years once everyone has forgotten or just amp up production on a superhero tentpole.
It's honestly exhausting.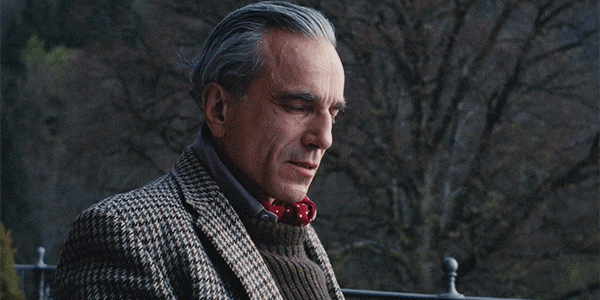 Where have all our mid-range star-lead ensemble movies gone?
Critical reaction to the film at the time was mixed, with most critics citing that the premise is too unrelatable to most people watching it.
That may be true, but here's a counterpoint – films are meant to be a form of escapism.
Critics can bang on about Three Billboards being a gritty and realistic depiction of race relations in modern-day America, but not every movie is aiming for that – they're just trying to please you and make you feel alright about yourself.
Movies like these are an escape into the world where money is seemingly no object, you can afford to spend Christmas in America in a beautiful house in Los Angeles, or any of us actually had a chance of dating 2006-era Jude Law.
Thank you, Nancy Meyers, for The Holiday, the last truly great Christmas movie.