The Craft Society have devised their own way of combatting isolation felt my residents of Ireland's nursing homes, one of the worst effected community's from the Covid Pandemic.
The Pen Pal Project is an incentive by Irish business-owner Stacey Fiat, with the aim to pair Irish nursing home residents with a Pen Pal volunteer.
Ireland's nursing homes were badly hit during the pandemic, with a total of  444 cases reported in early November and outbreaks reaching over 51 nursing homes.
High restrictions have been enforced which include the banning of family visits and as the Christmas season approaches residents face another epidemic- loneliness.
"It's important because we are all about building little communities within our society," said Niamh Tubridy, President of UL Craft Society. "The people we would usually have as our members would be International students and it's nice to be able to link in with people who are maybe a little more isolated."
With creativity the core of the society, letter writing stuck the members as a unique and safe way of reaching residents of nursing homes.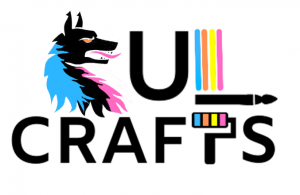 The Craft Society contacted the Pen Pal Project Ireland via Instagram and were linked with a Limerick nursing home, Milford Care Centre in Castletroy.
"It is absolutely fantastic as it keeps it local and it is great we can support local people too," said Niamh.
The society has also offered to send small handmade crafts alongside the letters as a token to the residents on the run up to Christmas to accompany their decorated ornamental letters.
The fruits of UL Craft's labour are then distributed amongst residents who have opted to become involved in the project.
While not all residents are in the position to reply, their act of kindness is guaranteed to be appreciated by these vulnerable members of the community.
The craft society encourages each individual to get creative in their letters with skills such as drawing and calligraphy encouraged.
If people are looking to join the craft idea, they can contact the Craft Society at ulcraftsoc@gmail.com and they will receive an information pack containing more details about the project.