The US and Russia reach a standoff over Ukraine, controversy arises over a new Supreme Court justice, and Biden's ambitious Build Back Better plan reaches a dead-end. Here are your top stories in Weekly America.
Pressure rises between US and Russia over Ukraine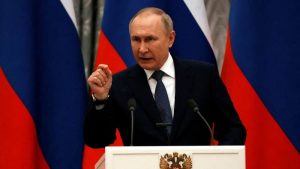 This week, tensions continue to rise between the US and Russia over the nation of Ukraine. President Putin has now deployed over 100,000 soldiers along the Ukrainian border, pressuring NATO allies to respond.
The Russian leader ordered NATO to limit their presence in eastern Europe and deny Ukraine membership if they wished to join the organization. This was met with a firm pushback from NATO countries, declaring it a clear violation of their open-door policy.
President Biden will be adding 3,000 troops to America's current personnel in Europe, hoping to deter Russia from making any further movements. An additional 8,500 troops are on "high alert" if the need to deploy arises.
US Ambassador to the UN Linda Thomas-Greenfield stated: "Russia's aggression today not only threatens Ukraine. It also threatens Europe. It threatens the international order."
Putin views Ukraine as an integral part of influencing Russia's global interests. After annexing Crimea by force in 2014, Russia has solidified its strong presence in eastern Ukraine.
Putin fears that Ukrainian membership to NATO would concede his domain of power – failing to re-establish the Russian border prior to the Soviet Union's collapse.
America and NATO allies have several ways of responding to the mass mobilization of Russian troops towards Ukraine. Some include sanctions, supporting Ukrainian insurgency, or deploying troops in NATO countries that border Russia.
However, further sanctions against Russia are likely to get China involved in the conflict. The two nations have developed a strong relationship after Russia's annexation of Crimea – supporting each other economically and militarily.
Their joint opposition to NATO makes them a significant adversary for the West. With the Beijing Olympics starting this weekend, it is expected that both leaders will meet to discuss the ongoing crisis over Ukraine.
Controversy as Biden promises first black woman to the Supreme Court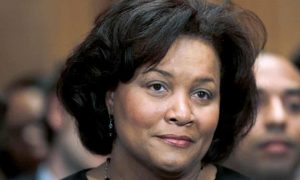 Biden promises that he will appoint the first black woman to the Supreme Court. The nominee will replace Justice Stephen Breyer when he retires at the end of the court's term.
The announcement was met with a stark backlash from conservatives, who criticized him for emphasizing race over the merit of his nominees. Conservative political commentator Ben Shapiro called it a blatant violation of federal civil rights law.
He added: "There's no other area of American life where you could say 'I want a white male' for X seat. You couldn't say it. It's literally a violation of the Equal Protection Clause of the Constitution of the United States."
The White House fired back at Republicans in Congress, pointing out their double standard when President Trump promised to nominate a woman when replacing Ruth Bader Ginsburg's seat on the Supreme Court.
White House deputy press secretary Andrew Bates said on Fox News Digital: "When Donald Trump promised to nominate a woman to the Supreme Court just over a year ago, none of these members objected."
The Supreme Court stands at a 6-3 conservative majority after President Trump appointed three justices during his term. Biden will want to restore balance in the court, or at the very least, prevent it from swaying even more in conservative's favour.
Biden is reportedly considering 10 candidates at present, although three have been favourably mentioned by colleagues in Congress and his administration. These include California District Court Judge Michelle Childs, D.C. Circuit Court Judge Ketanji Brown Jackson, and California Supreme Court Justice Leondra Kruger.
It is expected that Biden will announce his decision by the end of February, needing only a simple majority in the Senate to approve his nominee.
Biden remarked last week: "In the end, I will nominate a historic candidate, someone who is worthy of Justice Breyer's legacy and someone who, like Justice Breyer, will provide incredible service on the United States Supreme Court."
Senator Manchin signals the death of Biden's Build Back Better plan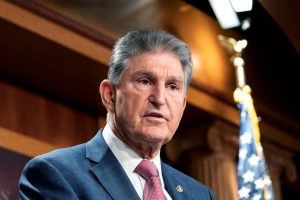 Senator Joe Manchin (D-WV) declared on Tuesday that he will not support Biden's Build Back Better plan – a major setback for Democrats as the mid-term election looms closer.
The news comes as Democrats rush to pass their spending plan before the February 18 deadline. It is the only time this year that Biden's colleagues can pass their budget without Republicans using the filibuster.
Manchin called the Build Back Better plan "dead" when speaking to reporters in Capitol Hill. Once asked to clarify, Manchin said: "If they're talking about the whole big package, that's gone."
Manchin is one of two key swing-voters (alongside Sen. Kyrsten Sinema) in the Democratic caucus who determine Biden's agenda. Currently, the Senate is evenly split 50-50, meaning Democrats will require the support of both senators to pursue their fiscal programme.
Build Back Better is the term for Biden's social spending plan which he campaigned on during the 2020 election. Covering healthcare, education, climate change, and more, Biden's package would cost the nation more than $2 trillion dollars. This figure could more than double if future Congress decide to make these spending programs permanent.
Manchin has repeatedly stressed his objection to Build Back Better, citing the national debt and soaring inflation rate. In a Fox News interview mid-December, Manchin stated: "Inflation is real, it's not going away any time soon.… What we need to do is get our financial house in order but be able to pay for what we do and do what we pay for."
The stalemate over Build Back Better has posed a significant threat to the Democrat's prospects for the mid-term election later this year. Biden's approval ratings has dropped to its lowest point at 41%, according to pollster FiveThirtyEight.
Democrats are eager to get something over the table, even if that means scaling back Biden's spending plan. Manchin says he is open for negotiations, but wants to see inflation, the pandemic, and the national debt prioritized before any decisions are made on Biden's agenda.