By Elaine Holmes
One thing that has always bothered me, and presumably many other women who like to shop and browse online, is the models which are used. They are always tall and thin with seemingly 'perfect' figures. These type of clothes are simply not designed for smaller, more petite women who don't have 'legs that go on forever'. I found myself buying dresses online which were designed for women who are much taller than I am. Being 5"3, they didn't sit on me right and they didn't compliment my figure. It really irritated me that these gorgeous and affordable dresses didn't suit me.
However, boohoo.com have recently launched a petite section which caters for women who are 5″3 and under. Many other online retailers such as topshop.com and asos.com also have a petite section, but boohoo petite seems to be the most suited for someone on a cost-conscious student budget. I recently bought a dress from boohoo's range, and I was so impressed with the results. Rather than sitting on me in an uncomfortable way and going bumpy in all of the wrong places as some of their other dresses did, this dress fit me perfectly. There is no better feeling in terms of clothing and women than finding something that is the perfect fit – and it only cost me €16! I got several compliments about how I looked in this dress, and it felt great. The range currently has over 100 products including dresses, tops, skirts, skorts and jeans, and is updated frequently.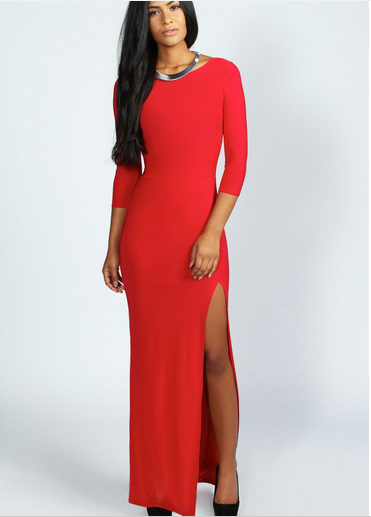 Another problem I always faced while clothes shopping and being 'below average height' (average height for a girl my age is considered to be 5″5) was midi dresses. These are dresses which go below the knee. Once again, they never sat on me properly because they were made for someone at least two inches taller than me. The 'below the knee' look was closer to my ankles than to my knees. This problem was consistent with every retailer, not just boohoo. So I'm delighted that boohoo's petite range includes midi dresses and full-length dresses too. I ordered one of each type recently and I can't wait for them to arrive! For once I'll be able to look elegant and classy in a longer dress that actually fits me properly.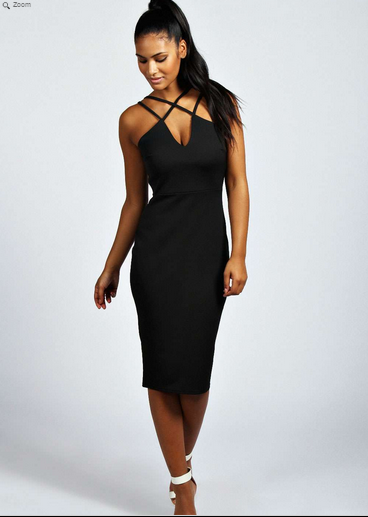 I know this won't be last time I shop from this range because, let's face it, I'm not getting any taller. For anyone 5″3 or under, I'd really recommend buying from one of the many petite sections available online, whichever best suits your budget. ASOS have the largest selection available, with over 800 products ranging from €8 to €250. Topshop have over 200 products ranging from £6 to £80 (this would obviously be more expensive when converted to euro). Many websites such as H&M and Boohoo also have a plus-size range. The delivery cost also has to be factored in when shopping online. Nevertheless, the world of online shopping really has excelled in recent years in ensuring that all shapes and sizes can be catered for, for women who prefer the convenience of shopping online.