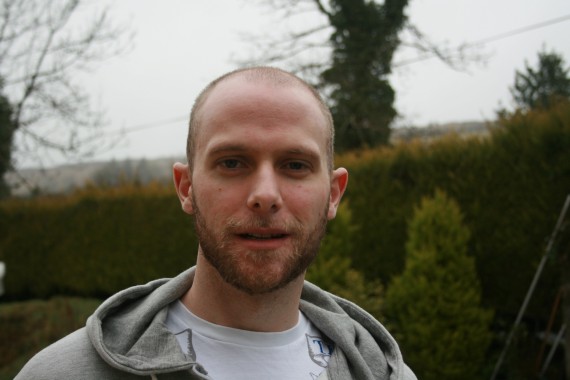 To all my fellow postgraduate students, (taught, research and GEMS) I wish to introduce myself. My name is Seamus Noonan and I am a Postgraduate Student currently studying Business Management here in UL. I am extremely enthusiastic about the important role the PSU (Postgraduate Student Union) plays within UL so I am currently seeking election as PSU President. I have already begun my campaign and have received a very positive response from my fellow students within UL.
A canvas hub has been secured in the Red Raisin seating area and I encourage all students to please drop by or follow me on any of the online platforms (Facebook, Twitter, Youtube, etc.). Since I decided to seek election I have been preparing my manifesto and while I am conscious of progress which have been achieved in recent years, it is my way of gently suggesting where I think improvements could be made for the general benefit of my fellow students. These are only suggestions which are not engraved in stone and I will gladly welcome and encourage suggestions from my fellow students if I am elected.
If I could briefly summarise my manifesto:
I understand in these difficult times that financial support for students is more important than ever, and it would be a priority for me to engage with the relevant departments in seeking assistance and financial support for students. I am determined to establish fixed periods where students can come for advice on financial and other matters which I may be able to give advice on or at least refer one to the appropriate department. If elected I intend to maintain a constant dialogue with faculty and class representatives during my term of office.
Examination times are very stressful for students and I will endeavour to optimise exam timetables to help students to perform to their maximum ability. I will also seek designated spaces for postgraduate study, especially during examination times. I also hope to be in a position to reserve study rooms which can be booked on line.
I am conscious of the fact that the health and well-being of students is paramount in these stressful times and I intend to provide information on; nutrition, stress relief, and mental health and many other services.
I intend to provide additional catering appliances in the PSU room while establishing more PSU facilities in general throughout the campus, I await suggestions from students on these and other matters.
I will endeavour to keep students informed as much as possible of career guidance events throughout the year, while seeking to increase the number of students employed on campus for part time work. I also hope to organize classes and workshops e.g. mind mapping, time management, group working skills including software tools to streamline projects etc.
I intend introducing a dedicated register of suitable postgraduate accommodation as well as increasing the number of postgraduate students giving and receiving grinds and tuition. Continuing in the culture of UL of informing and sharing, while providing a valuable extra resource and source of income for tutors. In a shrinking world, and especially within UL with our growing number of international students, cultural diversity is more important than ever, embracing our differences while learning from each other. To enhance this practice I hope to organise a diverse range of functions, events and outings throughout the year.
I hope to enhance the PSU website, while regularly updating twitter and facebook. All communications will be published in university media. I will seek to provide driving lessons at a reduced rate for students so this key life skill can be acquired
during their time here.
Finally I will advocate for one day off per week for taught postgraduate students to have sufficient time to complete their assignment and end of year submissions.
Thanking you all most sincerely for your interest and the courtesy you have shown to me during my campaign, and so I ask you one more time to remember me on Thursday April 3rd and give me your number one vote. I promise you, if I am elected, I will do my best for all of you.
Thanking you,
Seamus Noonan.