By Derval Cleary, Edmund Gerard Ryan, Carla Heeran & Mairead Long
Hi, my name is Derval Cleary. I'm in my second year at UL where I am studying politics and psychology through the Arts (Joint Honours) course here in UL. I found starting university to be both a daunting and exciting experience. Going into a new environment surrounded by people I didn't know, and choosing to study subjects I wasn't sure I'd like, felt overwhelming… until I made some friends.
Then it turned into the best experience of my life. I had so much fun from then on and I haven't looked back since. My advice to first year students is to say yes to as much as you can and to make the most of every experience the year will throw at you. It's the beginning of a new, crazy, exciting journey, so why not step outside your comfort zone a little and make some funny memories. (Also attend lectures and tutorials – they tend to come of use sometimes).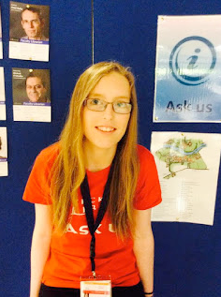 My role as a peer advisor involves assisting students during their first few weeks in the University of Limerick. For the first 4-6 weeks of the semester I, along with my fellow peer advisors will be in the library available to answer any questions or provide solutions to any problems that students using the library may have. I love my job as a peer advisor as it allows me to interact with people and help them find solutions to problems, which is something I thoroughly enjoy doing.
My advice for incoming students with regards to both studying and using the library is to simply keep on top of your workload, and to try and get access to any core texts that may be in the library in the weeks before the panic of exams and assignments and when the demand is often low. If students need help and support throughout the year, feel free to contact any of the services within the library and the college. Within the library students have access to faculty librarians, the information desks, the peer advisors and a dedicated first year librarian named Michael Smalle who are on hand to help you with anything that you need in the library.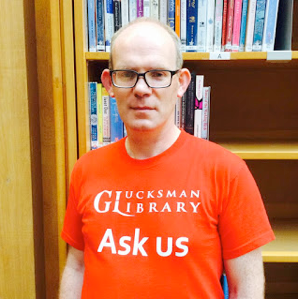 After returning to college after many years away from the academic life, I can say without hesitation that it was the best decision I have ever made in regard to my future. I will admit that I was somewhat nervous when considering if I would fit in so to say, realizing that most of the students would be a decade or two younger than I. Any hesitation regarding same was very soon proven to not be the case.
Choosing UL has changed me as person in many ways. Within the university, you build a new approach to life and academic achievement. The support network throughout the university is one of support, maturity and a general respect of the student as focus for achievement through academic knowledge and excellence.
My advice to first year students would be to make use of the endless facilities made available to you, in supporting your studies, initially through your lectures, but also through tutorials, the Maths Learning Centre, the Science Learning Centre and many other support networks on Campus. The advice I gave to the first years I met during Orientation week was use every service and support made available to them on campus and to never be afraid to ask for help. Life is about learning and understanding and saying that, I can confidently say that this is the approach I found in UL.
In my opinion, the library is one of the most outstanding resources available to students on campus. Through my own experience of the library during the 2014/15 academic year and now after working as a Peer Adviser in the Glucksman Library during 2015 Student Orientation Week, the library and its facilities will be one of the most important supports throughout my degree programme.
In using the library, both for study and for sourcing materials, I would advise all incoming students to make plenty of use of the support network within the library, be it the Information desks, ITD desk, your dedicated Librarian for your specific area of study, and all resources available to you, enabling you to achieve your best.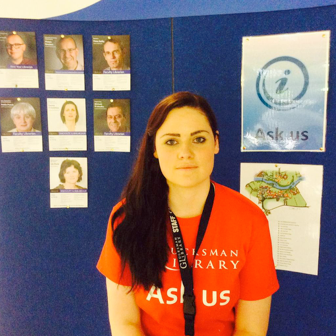 Hi, My name is Carla Heeran. I am a 4th year student studying Public Administration. I am currently majoring in Law and Sociology. Like many I was the first of my family to venture off to University. I found starting first year a complete learning curve. I very quickly found myself making loads of different friends and having a really good support network for any help I needed. I found my lectures really introduced me to each module at a pace that was appropriate for me as a first year and most importantly I felt I could talk to them about any problems or difficulties I was having.
My advice to a first year student in UL is to use the support services available for students in UL like the Writing Centre, Access and Disability offices. There are also librarians available for appointment in the Library. And remember that everyone in 1st year is starting off on the same page and has the same fears and doubts.
As a peer advisor I am there to help you as a first year in UL. Remember that you are going to meet so many incredible, articulate and life changing people over the next four years in UL so savour every moment.
Any difficulties you are having I am there to help you. I enjoy being a Peer Advisor because I can really relate to you and everything you as a first year are going through. I would really recommend you make yourself aware of how to reference early on in semester one as it is very important to avoid plagiarism. Michael Smalle is available in the library for help on referencing and avoiding plagiarism.
Finally, for any help you may need during the semester keep an eye on the UL Library Facebook and Twitter pages for instant updates on help/support the library is offering this semester.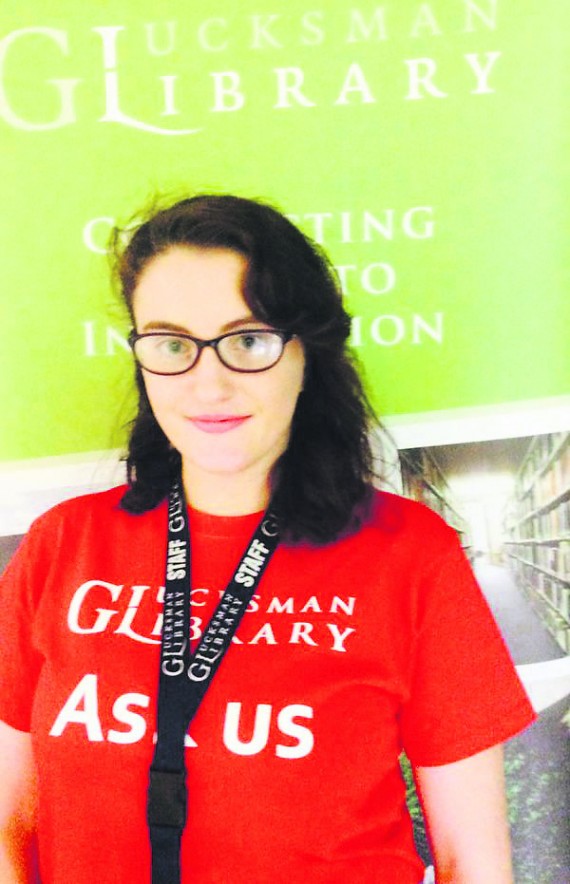 Hi there, my name is Mairead Long and this is my fourth year at the University of Limerick. I study Applied Languages; French and Spanish. For me, starting University was the best experience of my life up to that point. I was so excited to meet new people and learn new things, and UL did not disappoint me.
I think one of the most important things for first years is to meet new people and establish a support system. Join clubs and societies, get involved in activities and make sure to have fun. Don't be afraid to put yourself out there, what's the worst that could happen? Remember, everyone else is in the same boat.
As peer advisors, we are here to help you all settle into using the library and to answer any questions you have. We are happy to help! I love being a peer advisor because I have already met some amazing people and I like helping anyone who might be a bit overwhelmed or just doesn't know where to go.
A study tip: read some study skills books to help you maximise your time and learning. It will benefit you for the rest of your time in UL!
But most of all, enjoy your years here; they will be the best of you life!