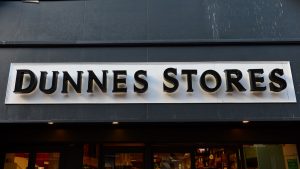 by Cian Dalton
Almost three months since Professor Kerstin Mey told the Public Accounts Committee (PAC) that a KPMG report into the University's acquisition of the old Dunnes Stores property in the city centre was due relatively soon, there is still no sign of the report.
The University of Limerick (UL) bought the site for €8 million, with news emerging later that it had been valued for €3 million just two years earlier.
Professor Mey answered questions from PAC on the 17th June regarding the acquisition of the site in 2019 with plans to make it a city centre campus.
Professor Mey also conceded that while a valuation had been carried out, there was no trace of this internally despite it costing €9'500.
She told the PAC that this lack of a written valuation would be looked at in the KPMG report.
Initially, the Opera site in Limerick City centre was earmarked for the city campus site but once the Dunnes Stores site became available UL made ready to purchase, according to Professor Mey.
Now, three months later there is still no sign of the KPMG report into the controversial acquisition.
According to a UL spokesperson the review is ongoing so UL cannot comment until that process has concluded.