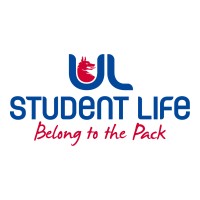 The University of Limerick's Student Life President, Cillian O'Donohue, released a thread of tweets regarding last year's student accommodation crisis on Friday night, 28th January.
Mr. O'Donohue tweeted: "In September, we saw the worst student accommodation crisis ever in Limerick and in Ireland, with students all over the country living in hotels, commuting ridiculous distances and even being forced to drop out in some instances.
"Yet, despite this we will likely see Third level institutes across the country take in even more students this year than they did last year. This is completely unsustainable and irresponsible from both the department of Higher Education and the Third Level Institutes."
According to data released by the Higher Education Authority, the number of students enrolled in higher education rose by 17.5% between 2014 and 2021.
There are over 16'500 students currently attending UL, according to the University's website.
Last year saw the return of the majority of these students to campus. However, UL was accused by councilors that they had not planned for this mass return and had contributed to the accommodation crisis that ravaged the students in Limerick.
According to another Limerick Post article last year, a group of local residents claimed that UL's lack of planning caused the student crises, both accommodation and social.
Mr. O'Donohue went on to tweet, "UL's projected number increases are quite harrowing. The treatment international students get all over Ireland is atrocious. They are essentially seen as cash cows. They either pay extortionate prices for luxury accommodations or live in awful conditions.
"In my opinion, The University of Limerick is not ready infrastructurally for these increases and I really worry for the future students of UL because the student experience will be hampered terribly in the coming years.
"I really, really hope we see a serious investment in the student accommodation infrastructure in UL and the rest of Ireland before any increase in student numbers is announced."
The University declined to comment on Mr. O'Donohue tweets.