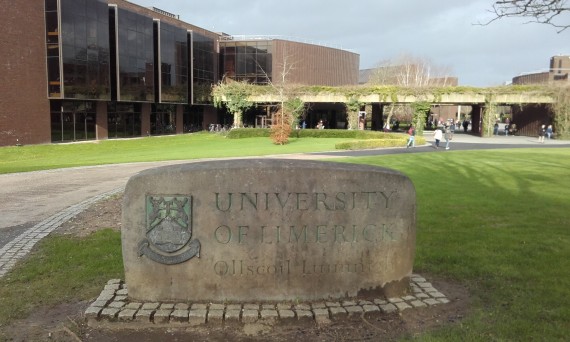 By Tomás Heneghan
Student nurses and midwives are to see an increase in their pay from 55 percent to 70 percent of the 1st point of the Staff Nurse salary scale from the beginning of next month.
The decision to increase the pay grade was announced earlier today by Minister for Health Leo Varadkar and Minister for Mental Health, Primary Care and Social Care, Kathleen Lynch.
The change was made in conjunction with the Minister for Public Expenditure and Reform, Brendan Howlin and is a result of the Lansdowne Road Agreement.
This change would mean an increase in the rate of pay for the clinical nursing and midwifery placement by 4th year student nurses and midwives and is expected to affect 1,400 students nurses nationwide.
The planned change is expected to impact University of Limerick (UL) nursing and midwifery students at the Department of Nursing and Midwifery at the institution.
University of Limerick Students' Union (ULSU) Academic Officer, Marian O'Donnell welcomed the news on behalf of the Union labelling it "absolutely fantastic".
She said: "It's absolutely fantastic news that our student nurses and midwives got the pay increase they have fought so hard for and deserve.
"This has been an on-going battle for our students for a number of years and it's a credit to both our current UL students and our graduates who campaigned & paved the way to this point.
"Our students are expected to put in a huge amount of work when they are on placement and it is only fair that their pay reflects the work they do."
The move has been welcomed by various unions including the Union of Students in Ireland (USI) and the Irish Nurses and Midwives Organisation (INMO), as well as other nursing unions nationally.
On the increased pay plans, INMO General Secretary, Liam Doran said today: "The INMO welcomes this restoration as it moves some way to correct a serious wrong done to young nurses and midwives in 2011/12.
"We also acknowledge the recognition, by Ministers Kathleen Lynch, Brendan Howlin and Leo Varadkar, that this issue had to be addressed and that paying young nurses/midwives less than the minimum wage was wrong and could not be continued.
"The INMO will continue to pursue the outstanding issue of granting incremental credit to recent graduates.  We believe that this is necessary in our continuing effort to recruit, and retain, young graduate nurses/midwives to our health service which remains severely understaffed."
Meanwhile President of the USI, Kevin Donoghue said: "USI welcomes the action by the government to relieve the strain on financially crippled student nurses."
However Mr. Donoghue added: "While we are happy at the progress made, we are disappointed that the same incremental credit could not be applied to those who have qualified since 2011; and from whom it was removed, but acknowledge that the Department of Public expenditure and Reform has agreed to set up a review of the effects of the reduction of this incremental credit on the ability of the Health Services to retain and recruit qualifying nurses and Midwives."
Further changes to come into effect at the beginning of next month include:
during the 36 week clinical placement the pay of the fourth year shall equal 70% of the staff nurse scale or €9.48 per hour;
16 weeks after graduation the newly registered nurse/midwife will move to the second point of the scale (€29,497) which represents an increase of over €2,000;
the new arrangements also provide for a further review, and discussions, on the outstanding issue of granting retrospective incremental credit for the graduate classes of 2011 – 2015