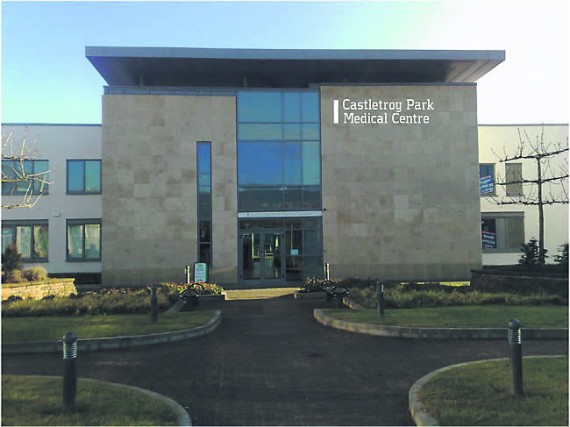 By Tomás Heneghan
University of Limerick students will no longer be able to consult a doctor for most issues at the on-campus Student Health Centre (SHC) and it is now expected students will pay €40 for a consultation with a doctor off-campus.
Rather than seeing a doctor at the SHC, students will now be directed to the Castletroy Park Medical Centre (CPMC) if they require medical attention from a doctor for services except psychiatry and physiotherapy.
According to Bernadette Walsh, Director of Student Affairs a "limited number of doctor sessions" will continue to be available in the SHC, including the STI and Contraceptive Clinics.
The changes were made known two weeks ago in an email sent by Dr. Walsh to a limited number of staff.
President of UL Students' Union, Colin Clarke said the new interim system displays to students that their welfare is not as important as academic research funding. He also said it shows a complete lack of concern for students, for students' welfare and their needs.
Mr. Clarke added: "It's completely unacceptable to think that in this day and age for 13,500 students that there wont be one medical doctor there.
"Not only does this bring into question where we're moving forward as a university, it brings into question what are students going to do when they apply for I-grades and things like that."
Under the new system students visiting or phoning the SHC will be directed to the nurse in the centre who will assess students.
If, in the nurse's "professional opinion", students require the services of a doctor, the nurse will advise the students and reception of this. Students will then be informed by reception where to make their appointment with a doctor at the CPMC.
Students will be charged for the consultation with the CPMC doctor and may then seek partial refund from the SHC so that they only incur the previous €25 cost.
Mr. Clarke told An Focal the cost would likely be €40 for a consultation and student may be forced to wait for five to six weeks before they receive the partial refund.
He also said there was "absolute uproar" a number of years ago when fees for the SHC were discussed and introduced.
Mr. Clarke explained: "Now although [the fees] were smaller than what you'd pay for a normal GP service, it was still thought that this service should be free.
"In America, in a lot of the institutions, student welfare and all this is free. Now to go from a system three and half years ago where we had free doctors' visits to now go to a service where we have no doctor visits at all, its just completely unacceptable."
He added: "We will continue to fight to make sure this doesn't happen. The only reason that we found out about this was students coming straight to us and I then took it in turn to email Bernadette Walsh and within the hour then got an email sent to a lot of people, support staff as well, explaining this – that should never have happened. The reaction of Student Academic Administration and student support services is completely unacceptable."
In her email Dr. Walsh said: "The university is currently examining what is best practice in terms of providing comprehensive student health and wellbeing services with a view to moving to a fit-for-purpose model of service provision in the near future."